US packaging company International Paper will not make a hostile bid for Irish rival Smurfit Kappa, it said today after being given until 6 June to make a binding offer. 
Smurfit Kappa frustrated a bid to combine the largest listed US paper packaging company with Europe's biggest when it rejected a sweetened takeover offer in March.
It had argued that it was better served pursuing its future as an independent company. 
The Irish Takeover Panel said today that, following representations made by Smurfit and its advisers, International Paper had three weeks to announce whether or not it will follow up with a binding offer. 
"International Paper believes its current proposal represents a compelling strategic and financial rationale for a combination with Smurfit Kappa," the Memphis-based company said in a statement. 
"From the outset, IP has stressed the importance of proceeding on an agreed basis. To that end, IP confirms that it will not proceed with a binding offer unless it is recommended by Smurfit Kappa's board of directors," the US company added.
International Paper, which in March made a cash and shares offer that valued Smurfit Kappa at €8.9 billion, tweaked its terms to offer Smurfit shareholders a "mix and match" facility that could allow them to receive a greater or lesser proportion of cash or shares. 
Smurfit Kappa shares closed 5.18% lower in Dublin trade today.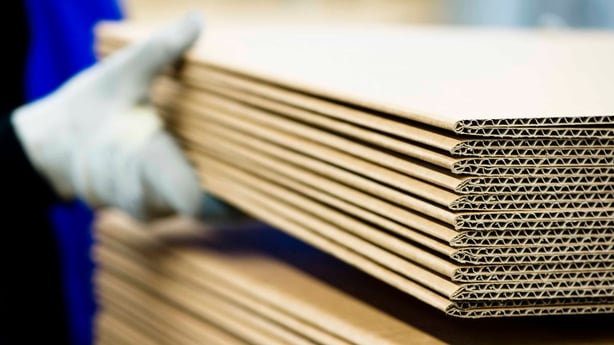 It added that it would also seek a secondary listing on the London Stock Exchange to enable Smurfit Kappa shareholders to share in the potential value created by a transaction. 
IP suggested that the two companies should meet to discuss the potential for the combined company. 
In a statement today, Smurfit Kappa said it welcomed the Irish Takeover Panel's deadline for International Paper. 
The company said it welcomed the certainty the Panel's deadline provides for the group and all of its stakeholders.
Smurfit Kappa repeated that its board has unanimously rejected International Paper's proposals on the basis that they are significantly below its assessment of the group's true intrinsic worth and prospects and remain significantly below the valuations set by recent industry transactions.
"The board continues to believe that the best interests of the group's stakeholders are served by pursuing its future as an independent company, operating as the European and Pan-American leader in paper-based packaging," the statement said. 
"As we have done to date, the board will continue, consistent with its fiduciary obligations, to act in the best interests of the Group and all of its stakeholders," it continued.
The statement concluded that there can be no certainty that any firm offer will be made by International Paper for Smurfit Kappa.
Smurfit Kappa shares fell sharply in Dublin trade today.