Warren Buffett's Berkshire Hathaway said it has more than doubled its investment in generic drugmaker Teva Pharmaceutical Industries and confirmed it has become Apple's second-largest shareholder.
Berkshire also shed an investment dating to the mid-1970s that reflected Buffett's longstanding love for newspapers.
It said it had sold its stake in Graham Holdings, the former publisher of the Washington Post.
The changes were disclosed in a regulatory filing detailing Berkshire's US-listed stock holdings as of March 31.
Berkshire owned about $173 billion of equities, as well as dozens of businesses in the railroad, insurance, energy, chemical, food and retail and other sectors.
Berkshire said it owned about 40.5 million Teva American depositary receipts (ADRs) worth about $693m as of that date, up from 18.9 million ADRs three months earlier.
Teva's share price rose 5.1% in after-hours trading last night. Stocks often rise in price when Berkshire reveals new or increased stakes.
Larger stock investments are normally made by Buffett, while smaller bets come from his investment managers Todd Combs and Ted Weschler. The filing does not say who bought which stocks.
Berkshire said much of the $14.8 billion it invested in equities during the quarter went to Apple, and said it owned 239.6 million shares worth more than $40 billion.
That gave Berkshire a roughly 5% stake in the iPhone maker, surpassing BlackRock and trailing only Vanguard Group, according to Reuters data.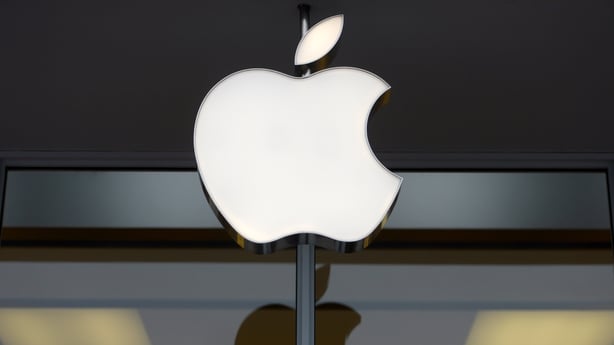 Buffett told CNBC on May 7: "I'd love to own 100%" of Apple, two days after he told Berkshire's annual meeting that he might buy more Apple for the right price.
Berkshire shed a more than six-year-old investment in International Business Machines that Buffett has admitted was not his best.
The sale of Berkshire's last 107,775 Graham shares ended an investment that once exceeded $1 billion.
Buffett pitched newspapers while growing up in Omaha, Nebraska, and was a longtime friend of the late Washington Post publisher Katharine Graham.
She died in 2001 and the Post was sold 12 years later to Amazon.com founder Jeff Bezos. In 2014, Buffett swapped much of Berkshire's stake in Graham for Berkshire stock that Graham owned, a TV station in Miami and cash.
Berkshire still invests in newspapers and recently owned 32 daily newspapers including its hometown Omaha World-Herald.
Buffett has lamented how changing reader habits have damaged the industry, and said only The Wall Street Journal, The New York Times and perhaps the Post have come up with digital business models capable of replacing lost print advertising.
In the latest filing, Berkshire also reported higher stakes in Bank of New York Mellon, Delta Air Lines, Monsanto and US Bancorp. It also reported lower stakes in Charter Communications, Liberty Global, Phillips 66, United Continental Holdings, Verisk Analytics and Wells Fargo & Co.