Vodafone chief executive Vittorio Colao will step down in October after 10 years in which he reshaped the world's second largest mobile operator into a digital communications powerhouse with a string of major deals.
Mr Colao will be replaced by Nick Read, finance director since 2014.
He has been long seen as the likely successor due to his role in running Vodafone's operations in Britain and the Africa, Middle East and Asia Pacific region.
He will take charge of a group that, under Colao, pulled back from its once brazen expansionist drive to be able to build up its European operations from a pure mobile player to a broader communications provider.
It now offers everything from cable TV to broadband and enterprise services.
Just last week Colao, 56, struck a long-expected $21.8 billion deal to buy Liberty Global's cable TV and broadband networks in Germany and Eastern Europe.
But he will be best remembered for one of the world's biggest deals - the $130 billion sale of its joint venture holding with US group Verizon.
"Colao has been an exemplary leader and strategic visionary who has overseen a dramatic transformation of Vodafone into a global pacesetter in converged communications, ready for the Gigabit future," Chairman Gerard Kleisterlee said.
Vodafone is also merging its operations in the highly competitive Indian mobile market with Idea Cellular.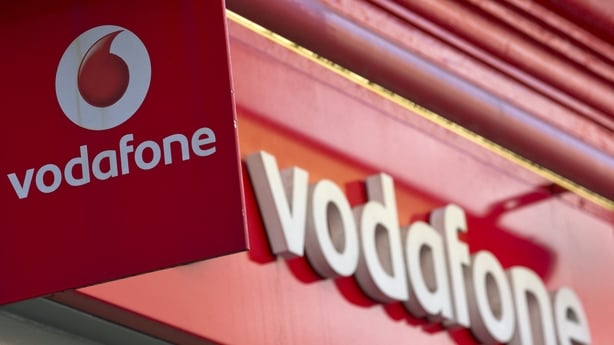 In Read, investors will get a new chief executive long groomed for the job.
Having joined Vodafone in 2001 he has held a number of roles including sitting on the boards of the company's listed operations in Africa and Qatar, its subsidiaries in India and Egypt and its joint venture in Australia.
Read will be replaced by his deputy since 2015, Margherita Della Valle. The Italian has previously held other financial and marketing roles within the group after she joined Omnitel Pronto Italia - which later became Vodafone Italy - in 1994.
The announcement came as the company reported a 1.4% rise in organic service revenue for its fourth quarter, beating analyst forecasts of a 1.1% rise.
Full year core earnings rose 11.8% to €14.7 billion, beating guidance for "around 10%" organic growth and just ahead of analyst forecasts of €14.6 billion.
For 2019, the group forecast organic adjusted core earnings growth of between 1-5%, and free cash flow before spectrum costs of at least €5.2 billion, slightly down on the 2018 number of €5.4 billion.
Numbers using Vodafone Ireland's 4G plans rising
Vodafone Ireland said that excluding the impact of regulation (Mobile Termination Rates), service revenue for the year was up 1.3%. On an organic basis, total service revenue came to €949.2m, down 0.2%.
The company said its overall mobile customer base remained steady over the year, with growth in contract customers rising by 51,000, despite an increasingly competitive market.
It also saw a significant increase in the number of customers using Vodafone's enhanced 4G network with over 1.16 million devices now 4G enabled.
This growth is reflected in an 8.1% year-on-year growth in new 4G enabled plans, while mobile data usage increased by 50.6% year-on-year.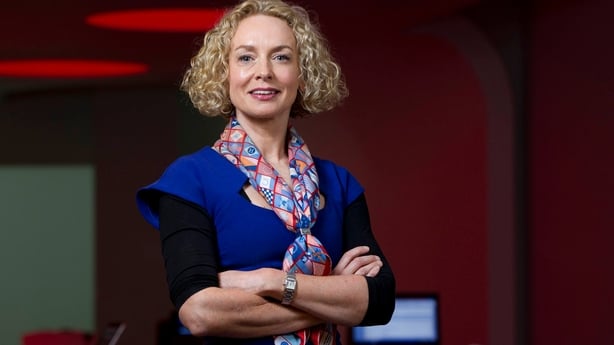 Anne O'Leary, CEO of Vodafone Ireland said the year was another strong one of operational and strategic progress for Vodafone Ireland.
"In particular, we've made considerable advancements in our investment programme, particularly across services and technology, which has seen us maintain our position as Ireland's preferred telecommunications provider," Anne O'Leary said.
"The year also saw a continued focus on innovation, with first to market launches in voice over LTE and commercially launching a nationwide narrowband internet of things network," she said.
Vodafone also started to pave the path for 5G in Ireland, with the first successful trial of pre-standard 5G in the country.
"This builds upon the great foundation of our advanced 4G network and supports our vision for an even faster and more resilient network experience for our customers," Ms O'Leary stated.