Formula 1 has become strategic partners with Irish company, PlayON, to enter the fantasy sports market.
It is the first time that Formula 1 has taken an equity stake in an external company. The deal values PlayON at almost €35 million.
A former financial analyst, Killian Jones, left his job to set up the company in 2011. PlayON is a daily fantasy sports online platform where players can play daily fantasy sports games.
The company has a presence in 100 countries across the world, and this new deal with Formula 1 will underpin their entry into the US this year.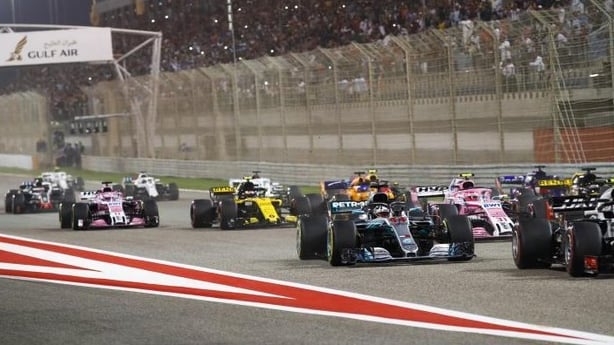 "For anyone who is familiar with traditional fantasy sports, you sign up at the start of the season, and you play a game against some work colleagues or friends," Mr Jones explained. "The issue with that is that some people start doing well over the course of the season, and some people do badly. Daily fantasy sports allows you to pick a fresh team every day, and to play whenever you want."
He said players can play for fun, there is no obligation to pay or play for money. "PlayON only allows people to play for real money where we are specifically licensed and regulated to do so. So currently we are licensed in Great Britain, in Ireland and in Australia, and we're now entering the US market where we are specifically licensed."
News of Formula 1's investment is the product of six months work, and Mr Jones said the PlayON team have worked very hard, "so we are very pleased today".