Shares in paper and packaging company Smurfit Kappa fell today after it said it had rejected a revised offer from US company International Paper.
Under International Paper's revised proposal, made on March 22, Smurfit's shareholders were offered €25.25 in cash.
This was up from a previous offer of €22 and 0.3 new shares of International Paper for each share Smurfit share they hold. The offer valued the company at €9.5 billion.
Smurfit Kappa said the revised proposal represented an increase in value of only €1.08 per share, equivalent to less than 3%.
Smurfit Kappa said that it is "resolute" in its belief that the best interests of the group's stakeholders are served by pursuing its future as an independent company, operating as the European and PanAmerican leader in paper-based packaging. 
Smurfit Kappa rejects International Paper again pic.twitter.com/dXDqFMxmVG

— RTÉ Business (@RTEbusiness) March 26, 2018
"The revised proposal also fundamentally undervalues the group and remains significantly below the valuations set by recent industry transactions," it added.
In a statement, the company said that shareholders are "strongly advised" to take no action with respect to the revised proposal.
Liam O'Mahony, chairman of Smurfit Kappa, said the board of Smurfit Kappa had unanimously rejected International Paper's unsolicited and highly opportunistic proposal on March 6.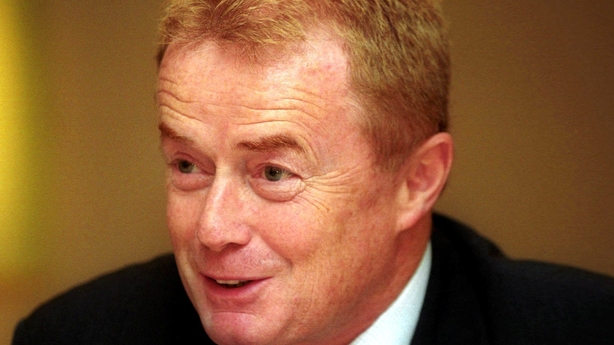 "The revised proposal does not offer Smurfit Kappa shareholders much more than compensation for the fall in International Paper's share price since that date and again entirely fails to value the Group's true intrinsic business worth and future prospects," Mr O'Mahony said. 
"We delivered a record performance in 2017 and underlying trading momentum has continued into 2018. Moreover, the revised proposal does not make strategic sense for Smurfit Kappa and its stakeholders," the company's chairman said.
"Smurfit Kappa has a distinct business model and culture as a customer-oriented, performance-led packaging leader and has already communicated a strong plan to accelerate development and performance with its 2017 year-end results," he added.
In a statement, International Paper noted that its revised proposal was publicly rejected by Smurfit Kappa without any engagement. 
"Notwithstanding the rejection, International Paper believes the revised proposal provides the best immediate and long term value for Smurfit Kappa shareholders," the statement said.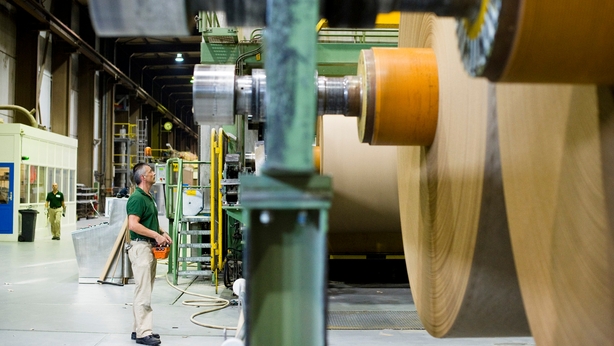 "Accordingly, International Paper remains willing to move quickly and cooperatively to engage with Smurfit Kappa with a view to achieving a recommended transaction," it added.
The company also said that it had identified at least $450m pre-tax cost savings by the end of the fourth year if the deal goes ahead.
It also reiterated its commitment to remain disciplined and adhere to its stated financial objectives.
It said that a combination of the two highly complementary businesses had "compelling strategic and financial rationale".
Commenting on the proposed transaction, Mark Sutton, Chairman and CEO of International Paper, said Smurfit Kappa was approached because IP believed that there is a compelling strategic and financial logic for a combination. 
"We view our revised proposal as attractive for both sets of shareholders. Smurfit Kappa shareholders will benefit from an attractive premium with a combination of cash up front and will have the opportunity to participate in the future value creation of the combined business," Mr Sutton said. 
"International Paper shareholders will benefit from the synergies of the combination and International Paper's proven integration track record and disciplined financial approach," he stated.
Mr Sutton said that International Paper had admired Smurfit Kappa for many years as it has grown from a family business to an established public company. 
"Our two companies share many common characteristics and beliefs. Together, we would be a premier global packaging company servicing the corrugated market," the CEO said.
"We believe our revised proposal is responsive to the views of Smurfit Kappa shareholders and provides a sound basis upon which to secure a recommendation from Smurfit Kappa's board. We very much hope to have a constructive dialogue with Smurfit Kappa to help us to take this forward," he added.
The bid comes as growing consumer spending and the popularity of online shopping have boosted demand for packaging.
An acquisition would allow International Paper to significantly diversify its business beyond North America. 
Smurfit, which operates in 35 countries in Europe and the Americas, recorded a slight rise in core annual profit to €1.24 billion last year after a strong fourth quarter. 
Smurfit Kappa shares were lower this afternoon in Dublin trade, though still 18% higher than the level they were trading at before International Paper's initial approach.