Global nutrition group Glanbia said its revenue from continuing operations rose by over 9% for 2017, but it cautioned that higher milk prices and planned investments will adversely affect its performance in the first half of 2018.
Shares in the company closed 7.5% lower in Dublin trade in reaction to the warning.
Glanbia said its revenues for the year to the end of December rose to €2.387 billion from €2.231 billion in 2016, while the company also reported adjusted earnings per share growth of 10.2% to 87.11 cent.
That was in line with guidance of 7 - 10% growth and marked Glanbia's eighth year of double-digit earnings growth.
Glanbia's profit after tax came in at €329.4m, although there was a once-off gain there from the disposal of a 60% share in Dairy Ireland.
The company said its board has recommended a final dividend of 16.09 cent per share, which brings the total dividend for the year to 22 cent per share, a 65% increase on the previous year.
Siobhán Talbot, Glanbia's managing director, said the company's growth last year was broad based. Its divisions - Glanbia Performance Nutrition, Glanbia Nutritionals and its joint ventures - all saw good volume growth across all segments.
Ms Talbot said the company's focus in 2018 will be on volume driven revenue growth.
"The outlook for 2018 is positive and I expect Glanbia will deliver between 5% to 8% growth in pro-forma adjusted earnings per share on a constant currency basis," Ms Talbot said.
"We expect growth to be delivered in the second half of 2018 as comparative dairy dynamics and planned investments will adversely affect performance in the first half of 2018," she added.
Glanbia completed the disposal of 60% of the Dairy Ireland segment and related assets to Glanbia Co-operative Society Limited in July, generating net cash proceeds of €208.8m.
The businesses of Glanbia Ingredients Ireland and Dairy Ireland were then combined to create a new joint venture called Glanbia Ireland. This joint venture is owned 60% by Glanbia Co-Operative Society and 40% by Glanbia plc.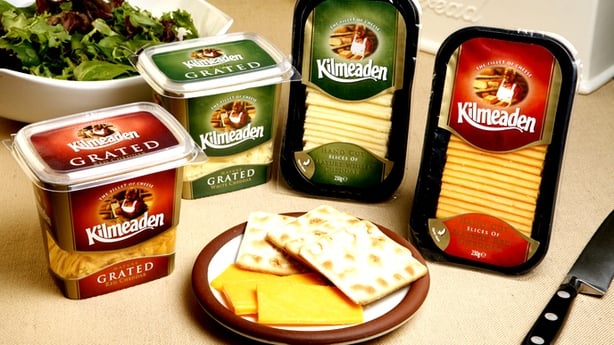 "In creating Glanbia Ireland the shareholders have created a strong organisation with the ambition to leverage the benefits of the significant growth plans of the Irish dairy supply base and an ownership structure more aligned to the needs of that supply base," the company said today.
Glanbia also said the "strategic evolution of the group portfolio" continued last year with the acquisition of two highly complementary businesses to the Glanbia Performance Nutrition's portfolio, Amazing Grass and Body & Fit. The two deals cost a combined €168.2m.
It also said its project to create a new joint venture to build a large scale cheese and whey plant in Michigan in the US remains on track with commissioning expected in 2020.
Glanbia said it will own 50% of this new JV with US based partners owning the other 50% share.
In today's results statement, the company said that revenues at the Glanbia Performance Nutrition division rose by 11.3% to €1.121 billion.
Earnings before tax and amortisation at the division were up 4.8% to €169.7m, boosted by the deals for Amazing Grass and Body & Fit.
Meanwhile, revenues at its Glanbia Nutritionals division were up 3.4% to €1.266 billion while EBITA rose by 2% to €113.5m.