Banks in Britain and the US have banned the use of credit cards to buy Bitcoin and other "crypto currencies".
The banks fear a plunge in their value will leave customers unable to repay their debts.
Lloyds Banking Group said over the weekend it would ban its credit card customers from buying crypto currencies, following the lead of US banking giants JP Morgan Chase and Citigroup.
The move is aimed at protecting customers from running up huge debts from buying virtual currencies on credit, if their values were to plummet, a Lloyds spokeswoman said.
Concerns have arisen among credit card providers because their customers have increasingly been using credit cards to fund accounts on online exchanges, which are then used to purchase the digital currencies.
Last week Mastercard, the world's second biggest payments network, said customers buying crypto currencies with credit cards fuelled a 1 percentage point increase in overseas transaction volumes in the fourth quarter.
At that time Bitcoin was staging a spectacular rise in value, reaching a peak of $19,187 on December 16 on the Luxembourg-based Bitstamp exchange.
But the biggest and best-known crypto currency has since fallen dramatically and was down by 6% today to $7,700 on Bitstamp, extending losses from Friday amid worries of a global regulatory clampdown.
A spokeswoman for Chase bank said it is not currently processing credit card purchases of crypto currencies because of the volatility and risk involved.
A Citi spokeswoman confirmed a similar ban, but did not give a reason.
The bans extends only to credit card purchases, with debit card users still able to buy crypto currencies.
"Across Lloyds Bank, Bank of Scotland, Halifax and MBNA, we do not accept credit card transactions involving the purchase of cryptocurrencies," the Lloyds spokeswoman said in an email.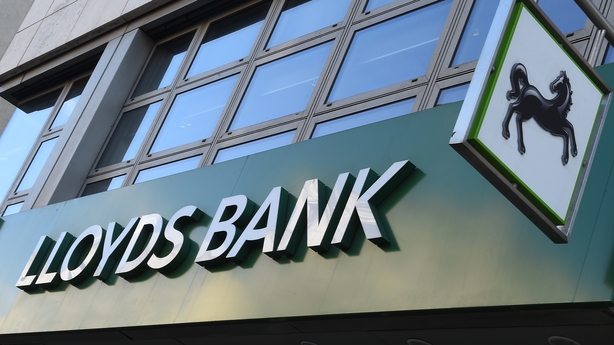 Lloyds did not say how it planned to enforce the ban, although the Telegraph newspaper reported that its credit card customers will be blocked from buying Bitcoin online through a "blacklist" that will flag sellers.
A spokeswoman from the Royal Bank of Scotland declined to comment on the bank's policy.
Other leading UK lenders including Barclays and HSBC did not immediately respond to requests for comment on whether they permit credit card purchases of crypto currencies or had any plans to change their policies.
Concerns about the use of Bitcoin and other such currencies extend beyond the use of credit cards for borrowing.
British Prime Minister Theresa May has said Britain should take a serious look at digital currencies such as Bitcoin because of the way they can be used by criminals.
Dublin law firm to accept Bitcoin from clients
Dublin-based Cosgrove Gaynard Solicitors have announced that they will accept Bitcoin payments from clients.
The solicitors claim they are the first Irish law firm to make such a move and said they decided to accept the cryptocurrency after receiving requests from a number of clients.
"We are very aware that fintech clients working with cryptocurrencies or blockchain technology use Bitcoin and other cryptocurrencies in everyday life and so it is far more efficient for them to use this payment method than fiat (legal tender) currency," they added.