Ryanair has today posted a 12% increase in profit in the three months to the end of December despite widespread disruption caused by the airline's relations with its pilots.
But the airline warned of possible further disruption in the months ahead and said it was not optimistic about average fares in European short-haul in the summer.
Its shares were lower in Dublin trade today.
In September, Ryanair had announced thousands of flight cancellations due to a shortage of standby pilots and then narrowly averted Christmas strikes with a shock last-minute decision to recognise unions.
Ryanair said its average fares in the final three months were in line with forecasts, falling 4%, but ancillary revenue for optional extras such as extra bags and priority boarding rose 12%.
The airline said its profit after tax for the quarter was €106m, up 12% from a year ago and ahead of a consensus forecast of €101m in a Ryanair poll of analysts.
Ryanair reiterated its forecast that it would make a profit after tax of between €1.4 billion and €1.45 billion in its financial year, which ends on March 31, 2018.
It also said it would return €750m to shareholders via a share buyback.
But chief executive Michael O'Leary warned analysts today against assuming that recent strong performance by European short-haul carriers would continue into the key summer trading period.
Rivals EasyJet and Wizz have reported a boost in sales in the same period as the collapse of Britain's Monarch and the entry of Air Berlin as well as Alitalia into administration has helped lift fares.
"We do not share the optimism of competitors and market commentators for summer 2018 fare rises," Michael O'Leary said in a statement.
"We would, even at this early date, urge extreme caution on investor and analyst assumptions for fares" in the year to March 2019.
Mr O'Leary also said he expected that negotiations with unions about pilot conditions would lead to "some localised disruptions and adverse PR".
"We are fully prepared to face down any such disruption if it means defending our cost base or our high productivity model," he said.
The airline also said today it remained concerned at the "continuing uncertainty" surrounding the terms of the UK's proposed departure from the EU in March 2019.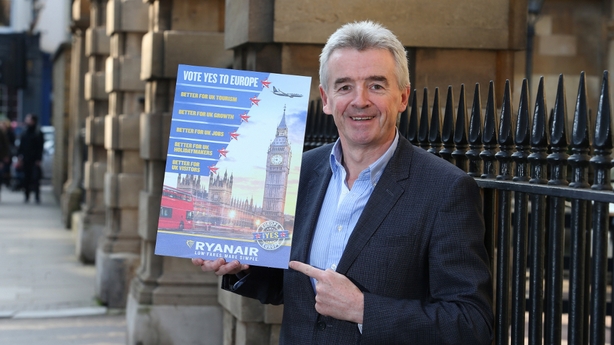 The airline said a worrying risk of serious disruption to UK-EU flights from April 2019 remains unless a UK-EU bilateral (or transitional arrangement) is agreed in advance of September 2018.
"We, like other airlines, need clarity on this issue before we publish our summer 2019 schedules in mid-2018 and time is running out for the UK to develop and agree these solutions," it said.
Ryanair has applied to the UK CAA for a UK air operator's certificate as part of its Brexit contingency planning. It said it expects this process to take several months but to be complete well in advance of September 2018.
During the third quarter, Ryanair took delivery of nine new B737-800's.
In November, the airline opened a base in Poznan in Poland and in March 2018 it will open its 87th base in Burgas in Bulgaria.
Ryanair expands in Middle East with first Jordan flights
Ryanair said yesterday that it will begin flying from Jordan for the first time next month as it expands its operations in the Middle East.
The airline, which already flies to Israel and Morocco, will begin with a route from Amman to Paphos in Cyprus in March, it said in a statement.
Next winter it will fly 14 routes from Amman and Aqaba.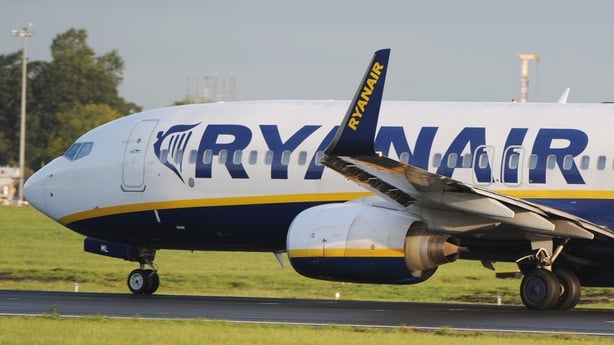 The airline, which carried almost 130 million passengers last year, expects to fly 430,000 passengers per year to and from Jordan, it said.
The vast majority of Ryanair's routes are in the European Union, but it also flies to a number of non-EU countries that, like Jordan, have "Open Skies" agreements with the EU that allow deregulated air travel.
"Enhancing air connectivity is one of the key areas Jordan is focusing on given its impact on unlocking economic growth through attracting business investment as well as spurring tourism," Jordan's Minister of Tourism Lina Annab said in a statement welcoming Ryanair's announcement.
Jordan's tourism market was damaged in 2016 when a dozen people, including a Canadian tourist, were killed in two attacks by Islamist militants in the southern city of Karak.