A new report reveals that Airbnb generated an estimated €506m in economic activity for local communities in Ireland between November 2016 and November 2017.
Airbnb's first Irish Insights Report showed that the company had 22,800 active listings across Ireland, while Irish hosts earn around €3,500 a year.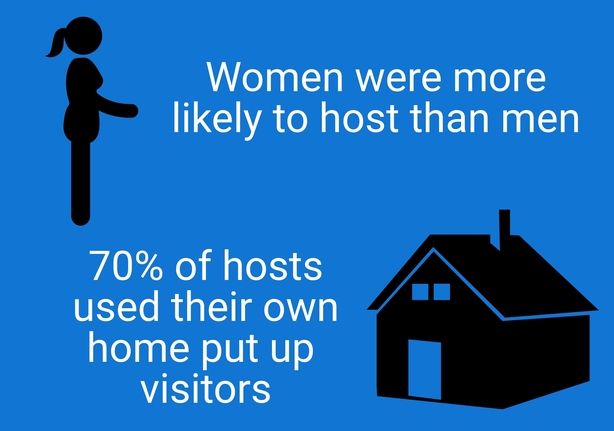 The report said that every region in Ireland now has at least 400 active spare room and home listings. The numbers are as high as 8,500 in Dublin County.
Almost 1.2 million guest arrivals was reported by Airbnb during the 12 month period, with 70% of hosts using their own home to put up the visitors.
The report also shows that the typical Irish host earns around €3,500 a year and a typical listing was shared for 37 nights.
Average Irish Airbnb host earns around €3,500 a year | Read more: https://t.co/jWc6WOQ0wM pic.twitter.com/5nKjNB70rp

— RTÉ News (@rtenews) January 23, 2018
Meanwhile, Airbnb guests spend an average of €111 a day, increasing to about €129 in Dublin, with 41% of guest spending taking place in the area where they stay.
Airbnb said this means a valuable proportion of visitor spending is helping to boost local businesses and spread tourism benefits beyond hotel districts.
85% of guests said they chose Airbnb because they wanted to "live like a local", and 80% said they chose a listing on Airbnb because of the specific amenities it offered.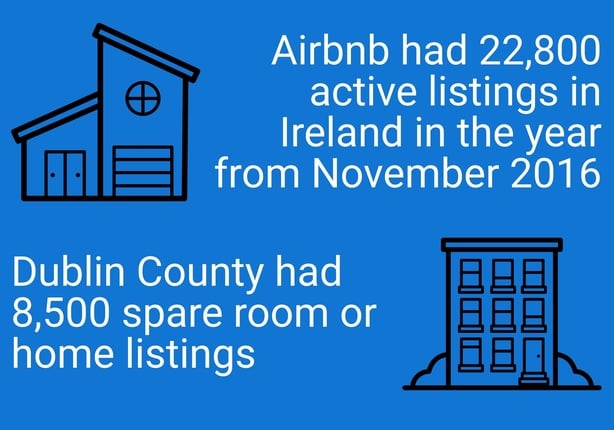 Today's Insight Report says that the average host age is 45, with women hosting more than men.
Almost 90% of guests using Airbnb here are visiting for a holiday or leisure, with around 62% of guests are from Europe. North America accounts for almost a third of all guests using Airbnb here.
Earlier this month, Eurostat data showed that Ireland was one of the most popular homesharing destinations in Europe.
Roughly one in five 5 (21%) of Irish residents arrange accommodation with another private individual via an online platform - the third highest in Europe after the UK and Luxembourg, Eurostat said.