France and Germany will make joint proposals to regulate the bitcoin cryptocurrency at the next summit of the G20 group of major economies in Argentina in March.
This is according to French Finance Minister Bruno Le Maire has said.
"We will have a joint Franco-German analysis of the risks linked to bitcoin, regulation proposals and these will be submitted as a joint proposal to our G20 counterparts at the G20 summit in Argentina in March," Le Maire said.
The world's biggest and best-known cryptocurrency has fallen to half its record peak of almost $20,000 in recent days on fears that regulators could seek to curb speculation.
"We have a responsibility towards our citizens to explain and reduce the risks," Le Maire's German counterpart Peter Altmaier said at the joint news conference in Paris.
Meanwhile, Indonesian authorities are investigating the use of bitcoin in the holiday island of Bali.
This comes amid warnings by the central bank in Southeast Asia's biggest economy over the risks posed by virtual currencies, an official said.
The probe started after the central bank last December issued a regulation banning the use of cryptocurrencies in payment systems, said Causa Iman Karana, head of Bank Indonesia's representative office in Bali.
"We found out from some postings on social media that Bali appeared to have become a haven for bitcoin transactions," said Karana.
Central bank officials and police went undercover at the end of 2017 to investigate scores of businesses in Bali advertising online that they offered bitcoin payment services, said Karana.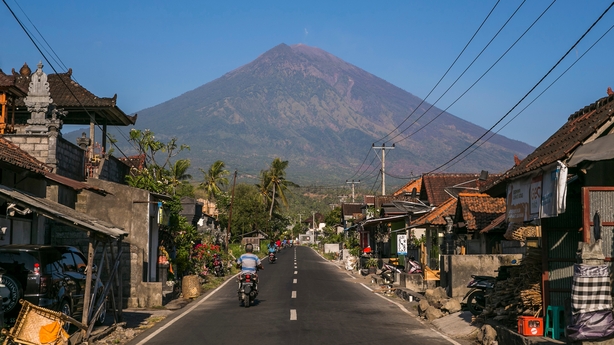 The team found two cafes still using bitcoin as a means of payment, but 44 businesses including car rental outlets, hotels, travel companies and jewellery stores, previously offering the service, had now stopped, he said.
One of the cafes used bitcoin only for transactions of more than 243,000 rupiah, or about 0.001 bitcoin.
A single transaction took about one and a half hours to be processed and included a fee of 123,000 rupiah so this had discouraged its wider use for payments, said Karana.
Some locals in Bali said bitcoin was being used mainly by foreigners on the island, which is Indonesia's tourism hub and has a large expatriate community.
Bank Indonesia has called ownership of virtual currencies high risk and prone to speculation, because no authority takes responsibility or officially administers them and because there is no underlying asset to be the basis for the price.
Virtual currencies could also be used in money laundering and terrorism funding, and could have an impact on the stability of the financial system and causes losses for society, it has said.
While trading has not be regulated so far, the central bank has said it was looking into the issue.