Last week's breakthrough in Brexit talks has reduced the risk of Britain leaving the European Union in a disorderly way, the Bank of England said today.
The progress may also boost economic confidence, the bank of England said after it left interest rates unchanged. 
Bank of England policymakers voted unanimously to keep rates at 0.5% as expected, a month after raising them for the first time in over a decade. 
UK economic data suggested the economy might be slowing slightly into the end of the year, but finance minister Philip Hammond's budget in November should modestly boost growth over the next few years, and Brexit talks appeared to be moving forward, the Bank of England said. 
UK Prime Minister Theresa May secured agreement from the European Commission last week that Britain had made sufficient progress in preliminary talks to move on to negotiating a transition agreement and a longer-term trade deal. 
"This would reduce the likelihood of a disorderly exit, and was likely to support household and corporate confidence," the Bank of England said today.
It added that it would consider progress on Brexit more closely when it updates its forecasts in February. 
The Bank of England Governor Mark Carney has previously faced criticism from supporters of Brexit for focusing on the economic risks of leaving the EU.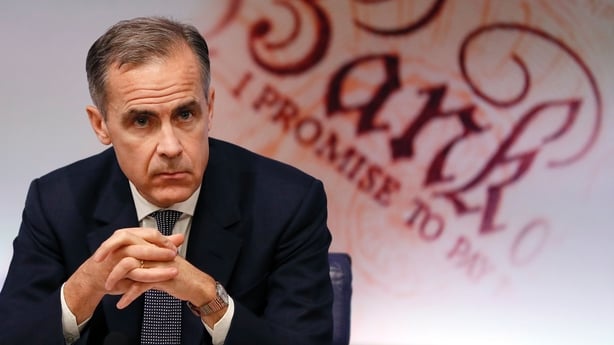 Mark Carney says the Bank of England's mandate requires it to highlight publicly any risks it sees to the economy. 
The Bank of England stuck to its view from last month that interest rates were likely to need to rise gradually. 
"The committee remained of the view that, were the economy to follow the path expected in the November Inflation Report, further modest increases in Bank Rate would be warranted over the next few years," the bank said. 
The Bank of England decision comes the day after the US Federal Reserve raised interest rates for a third time this year, and shortly before the European Central Bank was due to make a statement on monetary policy. 
Economists polled by Reuters had mostly expected a 9-0 vote in favour of leaving policy unchanged from the Monetary Policy Committee after last month's rate rise. 
The Bank of England said this marked the start of a very gradual tightening cycle as the economy comes close to running at full capacity. 
UK inflation hit its highest level in nearly six years in November at 3.1%, and the jobless rate remains at the lowest since 1975, even though the outlook for growth is soft.
Last month the Bank of England said it expected the economy to grow by 1.6% next year, unchanged from what it expects for 2017 and somewhat faster than the government and most economists polled by Reuters expect.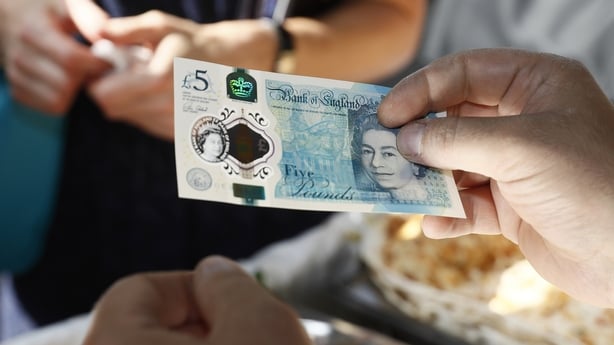 Both financial markets and economists mostly expect Bank of England officials will wait nearly a year before raising interest rates again. 
The "very gradual" pace of tightening signalled by the Bank of England last month reflects both uncertainty about the economic impact of ongoing talks to leave the EU, as well as weak underlying inflation pressures that belie the high headline rate. 
Consumer demand has faltered this year mostly due to rising inflation - not Brexit worries - so last week's agreement removed a downside risk, rather than pointing to stronger growth, economists have said. 
Figures overnight pointed to the weakest housing market since 2013 but retail sales data earlier today were unexpectedly strong, as shoppers pounced on Black Friday bargains. 
The Bank of England said that inflation was now close to its peak and reiterated its view that above-target price growth is almost all due to sterling's fall after June 2016's Brexit vote. 
It expects inflation to fall slowly next year.
Wage growth - which many bank policymakers view as a good guide to medium-term inflation pressures - remains slow, with regular pay in the three months to October up just 2.3% on a year earlier. 
However, the Bank of England said that this was in line with expectations, unlike in previous years when it had disappointed, and that slack in the economy was being steadily eroded.