The European Central Bank has raised both growth and inflation forecasts for the euro area.
But the ECB stuck to its pledge to provide stimulus for as long as needed, predicting inflation would remain below target into 2020. 
The ECB kept its key rates on hold and also held rigidly to its script on its intentions for next year.
This was despite pressure from some policymakers to acknowledge explicitly the strength of the euro zone recovery and more closely follow the US Federal Reserve's tightening trend. 
The euro rose to a day high of $1.186 after the bank raised its growth forecasts from this year up to 2019. 
Inflation, however, was predicted at just 1.7% in 2020 - short of its official target of close to 2% - despite a modest upgrade of price expectations. 
The ECB also significantly lifted its euro zone growth forecasts for the coming years, as well as unveiling its first estimate for 2020.
The Frankfurt institution now expects growth of 2.4% in 2017, 2.3% in 2018 and 1.9% in 2019. 
In its previous projections back in September, the bank had predicted growth of 2.2%, 1.8% and 1.7% respectively.
For 2020, the ECB is pencilling in growth of 1.7%.
"All in all the revision of the macroeconomic projections is going in the right direction," ECB President Mario Draghi told a news conference.
He noted that subdued wage growth suggested an "ample" degree of stimulus was still required. 
In a nuanced message, he nonetheless added that he was more confident than two months ago that the inflation target could be reached and said he saw no negative effect from the US Fed's tightening, with its latest rate hike announced just last night. 
Six weeks after agreeing to halve asset buys from January, the ECB reiterated its commitment to continue bond purchases at least until the end of September, and to keep reinvesting cash from maturing debt until much later to support a rebound in growth and inflation.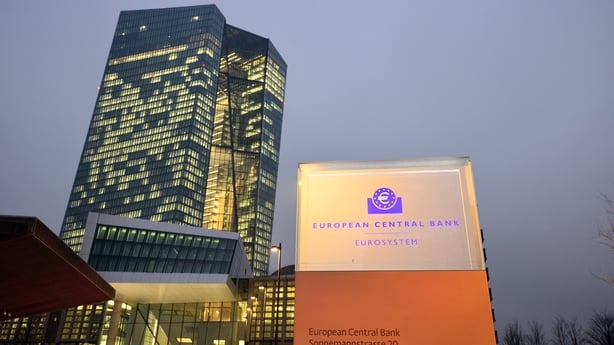 Having faced five years of anaemic inflation, the ECB has deployed its entire policy arsenal, cutting rates into negative territory, giving banks cheap loans and hoovering up bonds with an unprecedented €2.55 trillion of purchases. 
Its work has paid off as the euro zone recovery is now well into its fifth year thanks to nine million new jobs, letting policymakers curb stimulus from next year and raising the prospect that the lavish bond buys it started in early 2015 could finally end. 
But the economic run is stronger than most have expected. 
Indeed, the euro zone purchasing managers' index rose to a seven-year high this month, data today showed, while Germany's Ifo institute unveiled surprisingly bullish forecast for the euro zone's biggest economy. 
This rapid expansion is fuelling arguments among more conservative policymakers that the ECB is moving too slowly and should be more decisive in signalling the end quantitative easing to preserve its remaining firepower after the crisis tested its limits. 
Shifting the ECB's message on stimulus may have been made easier by a benign market reaction to the Federal Reserve's third rate hike this year.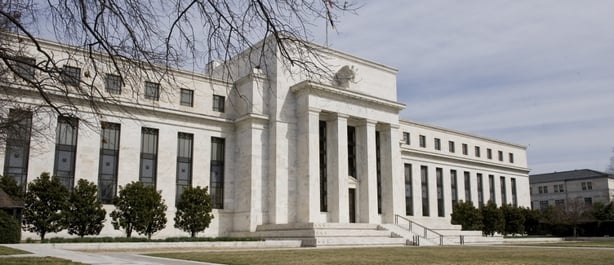 This was a sign that investors were confident enough in the state of the global economy not to fear a continued, albeit very gradual, increase in the cost of borrowing dollars - the currency that underpins much of world trade.
Policy hawks in Frankfurt want Draghi to keep preparing markets for an end to asset buys sometime next year, arguing for changes in the bank's message to set up a formal decision by mid-year on ending the bond purchase scheme. 
But Draghi said there was no discussion either of a formal end date for the asset purchases or cutting the direct link between inflation and bond purchases, something advocated by several influential policymakers in recent months. 
They argued that the ECB should instead connect its overall policy stance to inflation - cutting the emphasis on quantitative easing (QE) and making it easier to end it.  
Some policymakers argue that the ECB should increase the proportion of private sector purchases by keeping those volumes steady when sovereign purchases are cut from January. 
Such a shift could also take some pressure off sovereign buys as the ECB is nearing its self-imposed purchase limits in several countries.