Third quarter revenue at betting group Paddy Power Betfair rose by 9% to £440m, when compared with the same period in 2016.
The company said sports revenue for the period was 11% higher, with underlying profit increasing by 5% to £101m.
It said sports results were "in line with our expectations" for the quarter.
Online revenue in Q3 was down by 3% to £216m, but that compares with a much busier third quarter last year, which included the closing stages of Euro 2016.
Paddy Power Betfair shares had added 5.6% in Dublin trade this afternoon.
A new look for the Paddy Power website is currently being tested and is expected to be rolled out to customers by early next year.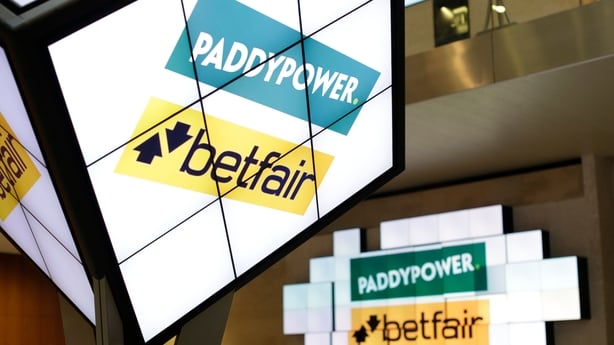 In Australia, the company saw a 29% rise in revenue for the third quarter - driven by a 33% increase in stakes.
Paddy Power Betfair CEO Breon Corcoran said Q3 was "an encouraging quarter".
He added: "Our international businesses performed particularly well. In Australia, the winning combination of innovative product and marketing excellence continued to deliver exceptional results, with revenue up 29%, while US revenue was up 18%.
"Paddy Power Retail also continues to outperform the market through its sports-led proposition and is well positioned to respond to regulatory changes."
Mr Corcoran is stepping down as CEO on 8 January, when he will be replaced by Peter Jackson.