South Korean tech giant Samsung Electronics has logged a record profit of 11.2 trillion won - €8.6 billion - in the July to September period, its best for any quarter.
The world's biggest memory chip and smartphone maker has faced the jailing of its de facto leader for bribery and a recall of its flagship device, but said in a statement its net profits soared 148% on the same period a year ago.
The figures come only two weeks after its chief executive Kwon Oh-Hyun resigned, saying South Korea's biggest company was facing an "unprecedented crisis" and its current profitability was "merely a fruit of decisions and investment made in the past".
The firm described today's numbers as an "overall robust performance".
Operating profit nearly tripled on-year to 14.5 trillion won - also a quarterly record - thanks to strong sales of its memory chips and a recovery in smartphone sales from the huge recall of its Galaxy Note 7 device a year ago.
At the time the firm suffered a crippling blow to its mobile business due to the scandal over exploding batteries.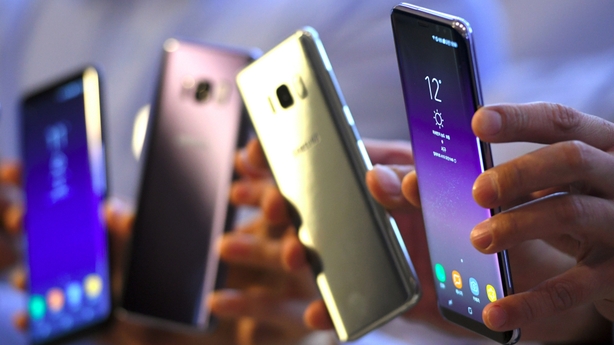 Third-quarter sales also surged to a quarterly record of 62.05 trillion won.
Samsung's semiconductor unit, which has been riding high on surging global demand for memory chips for servers and smartphones, saw its operating profit soar nearly 200% to 9.96 trillion won.
Samsung Electronics is the key subsidiary of the sprawling Samsung Group, whose heir Lee Jae-Yong was found guilty in August of bribery, perjury and other charges stemming from payments to the secret confidante of ousted president Park Geun-Hye.
Mr Lee, who was jailed for five years, says he is innocent and is appealing.
The firm's profits and share price have rocketed this year and it said separately it would double its dividends in 2018, although it would keep them fixed for the following two years.
It also confirmed a further share buyback for the fourth quarter.