Microsoft last night reported better-than-expected quarterly profit as demand for its cloud computing services for companies rose and its personal computer software business stabilised.
Microsoft's focus on fast-growing cloud applications and platforms is helping it beat slowing demand for personal computers that has hurt sales of Windows - the software that powered the company to the top in the 1990s. 
Under chief executive Satya Nadella, Microsoft's cloud business - which includes products such as Office 365, Dynamic 365 and the flagship Azure computing platform - has emerged as a major source of growth. 
Revenue from Microsoft's intelligent cloud business rose nearly 14% to $6.92 billion in Microsoft's fiscal first quarter, ended September 30. 
Analysts on average had expected $6.70 billion, according to financial data and analytics firm FactSet. 
Revenue from Azure, which competes with Amazon.com's Web Services and offerings from Alphabet Google, IBM and Oracle, grew 90% compared to a 97% growth rate in the preceding quarter. 
Azure's strong performance helped lift the gross margin at Microsoft's cloud business to 57%, Stephanie Rodriguez, director of investor relations for Microsoft, said. 
Microsoft said its commercial cloud annualised revenue run rate reached $20.4 billion in the quarter. In 2015, Nadella set a target of $20 billion in cloud revenue by 2018. 
Revenue from Microsoft's personal computing division, its largest by revenue, fell 0.2% to $9.38 billion but handily beat analysts' estimate of $8.81 billion.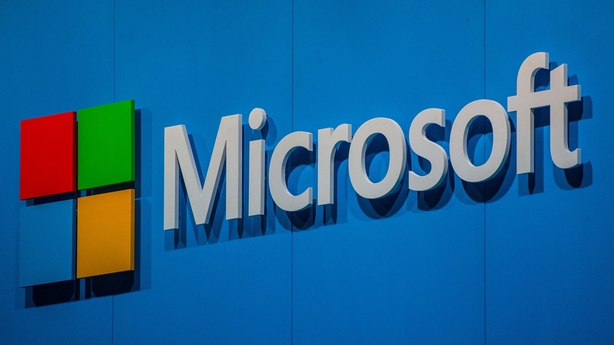 The unit includes Windows software, Xbox gaming consoles, online search advertising and Surface personal computers. 
After two quarters of declining Surface revenue in a row, Microsoft notched a 12% year-over-year increase in revenue for its tablets and laptops in the latest quarter, helped by the release of a new Surface in May. 
Microsoft also benefited from a 13% year-over-year increase in revenue from Dynamics, its enterprise and sales software business which competes with Salesforce.com.
The technology company, based in Redmond, Washington, reported net income of $6.58 billion, or 84 cents per share, up from $5.67 billion, or 72 cents per share, a year earlier. 
Revenue rose 12% to $24.54 billion. 
Microsoft's shares had risen nearly 27% so far this year.