Ryanair has been warned to deliver "action, not words" by British aviation authorities after it failed to inform 400,000 customers of their full rights regarding cancelled flights up to Christmas. 
Ryanair has denied it has a pilots shortage and has blamed the wave of cancellations on pilot rostering problems. 
The UK Civil Aviation Authority rebuked the budget airline for providing "misleading information" after it offered affected customers refunds or alternative Ryanair flights.
The rules oblige Ryanair to also offer customers flights on other airlines if there is no suitable Ryanair service available. 
The CAA also accused Ryanair of failing to inform passengers about its obligation to cover additional expenses incurred because of a cancelled flight, such as hotels and meals. 
"We will be meeting with the CAA and will comply fully with whatever requirements they ask us to," Ryanair said in a statement today. 
CAA CEO Andrew Haines said the authority was "furious" with Ryanair and that the regulator wanted to see "action, not words".
Ryanair chief executive Michael O'Leary last week sought to address the airline's problems with a first wave of 315,000 cancellations. 
He said that the impact of the cancellations would be less than €25m and that Ryanair was finalising a bid for struggling Italian carrier Alitalia.
But yesterday, that cost figure doubled and Ryanair abruptly dropped its planned Alitalia bid. 
"We've made it clear their behaviour is unacceptable. It's only when we get to steps of court action very often that they are prepared to comply with the law," the CAA's Haines said. 
The CAA has the power to seek legal undertakings from operators to make sure they comply with consumer rights law and to take court action if they fail to do so.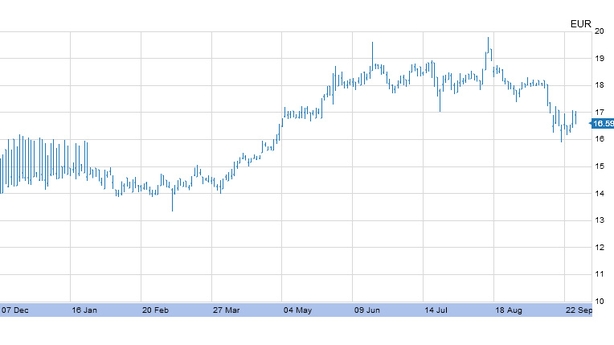 Ryanair shares closed 3.51% lower in Dublin trade today. 
The stock had gained more than 3% yesterday as analysts welcomed the company's plan to restrict growth this winter and its decision to drop its planned bid for Alitalia.
Commenting on the latest developments at the airline, Merrion's Darren McGinley said that Ryanair was expected to carry 129 million passengers in its 2018 financial year so a reduction of about 715,000 passengers is relatively small and will have minimal impact on its profitability. 
The analyst said a greater concern to profitability is both the compensation payments and the risk that customers will avoid using Ryanair as its brand value has been knocked.
Mr McGinley also said a longer term issue that is building at present is labour costs at the airline. 
"We assume that a 6.6% pay increase for pilots will increase Ryanair's cost base by about €35m but that this will be easily offset by raising fares modestly (€1 per passenger)," he stated. 
"The greater concern is whether Ryanair senior management can secure a deal with pilots before any spillage into other staff members. We expect further announcements over the next two to three months and the fact that Ryanair is pulling out of its bid for Alitalia highlights the seriousness of the matter," he added.