Private trades in Spotify shares are valuing the music streaming company at about $16 billion, according to people familiar with the deals.
This raises the prospect of a bumper flotation next year. 
The figure is around $3 billion higher than in similar trades up until June, the people said.
They adding that strong demand for the shares and rising subscription numbers at the Swedish business meant it could be worth at least $20 billion when it goes public.
Spotify declined to comment. 
The market for shares prior to their public listing allows employees and founders of big name private companies such as Spotify, Airbnb and Uber to cash in on some of their paper wealth, while letting other investors get a head start on the listing. 
Early investors tired of waiting for a payout are selling shares too. 
While this secondary market was hit by Facebook's chaotic listing in 2012, it has recently made a comeback. 
A $13 billion price tag would value Spotify, the world's biggest music streaming company with more than 140 million active users, at around four times its 2016 sales. 
But investors and sector bankers not involved with the company said Netflix's valuation of seven times expected 2017 sales was a more appropriate benchmark, supporting speculation of a price tag of at least $20 billion around listing. 
Spotify is aiming to file its intention to float with US regulators towards the end of this year in order to list in the first or second quarter next year, one of the sources said. 
An investor survey led by technology investment and advisory firm GP Bullhound, which owns shares in Spotify, estimated the company's valuation could reach $50 billion in a few years.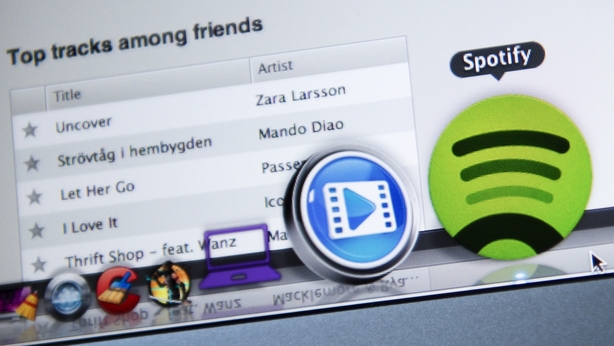 The investors and venture capitalists polled pointed to Spotify's position as the "undisputed market leader" in music streaming, and to rapid growth in its paying users from 5 million in 2012 to over 60 million today. 
While its net losses doubled last year to $600m, a more than 50% increase in revenues to $3.4 billion has raised hopes it is on the right track to make money. 
A bumper equity valuation would give Spotify a currency to help meet the challenge from rivals such as Apple Music and Amazon Music, and potentially fund an expansion into adjacent businesses, such as video, or geographies it has yet to reach. 
That could be vital, as Spotify does not have the large, profitable devices and retail businesses that its rivals can respectively draw on for support. 
A high market valuation would also bolster Spotify's position in licensing negotiations with major music labels on which its business model depends. 
The trade-off, though, is that it piles the pressure on management to deliver results, and raises the spectre of Twitter and Snap - two once white-hot internet players that have disappointed investors as public companies. 
Snap has lost nearly a quarter of its value since its flotation in March.
Spotify is pursuing a so-called direct listing on the New York Stock Exchange (NYSE), allowing existing investors to sell shares without raising money from new ones, sources have previously told Reuters. 
The move is also aimed at saving hundreds of millions of underwriting fees from investment banks.
Worldwide, music streaming revenue leapt 60.4% in 2016, lifting recorded music sales for the second consecutive year after 15 years of decline during which revenue dropped by nearly 40%, according to data compiled by the International Federation of the Phonographic Industry.