Ryanair said a ruling by the European Court of Justice that air crew can bring proceedings before courts in the place where they perform their duties would not impact its cost base.
Cabin crew based at Ryanair's Charleroi airport base in Belgium challenged the airline in a local court.
But Ryanair argued that their Irish contracts should be governed by Irish courts.
Ryanair employs a large number of staff working in Europe under Irish contracts.
The court ruled that crew "have the option of bringing proceedings before courts of the place where they perform the essential part of their duties."
Ryanair's chief executive Michael O'Leary told journalists that the ruling means local courts would have more oversight, but that it would not change their contracts.
"Our contracts comply fully with EU employment law. We expect no change to staffing agreements, contracts or labour costs. This won't change Ryanair's cost base by one cent," he said.
"The Court points out first of all that, as regards disputes related to employment contracts, the European rules concerning jurisdiction are aimed at protecting the weaker party," the Luxembourg-based ECJ said in a statement.
"Those rules enable inter alia an employee to sue his employer before the courts which he regards as closest to this interests," it said.
The crew involved in the case had employment contracts drawn up under Irish law which said their work was to be regarded as being carried out in Ireland since they were working on Irish-registered aircraft.
But Charleroi airport in southern Belgium was designated as their base, meaning they started and ended their working days there and had to reside within an hour of that airport.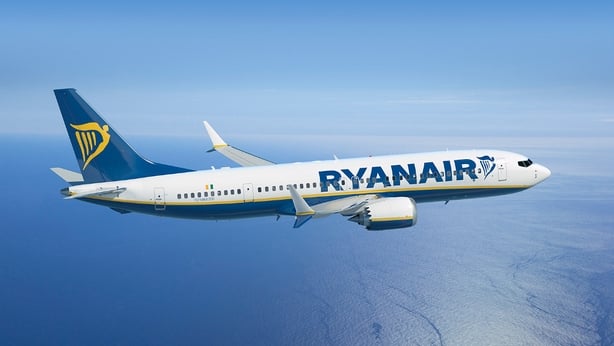 In a statement, Ryanair said the court decision does not change the status quo of Irish contracts of employment for Ryanair crew based across Europe.
"Ryanair will continue to employ its crew on Irish contracts of employment, and this decision only updates the criteria for assessing the jurisdiction of national courts to hear legal cases locally and does not alter the law applicable to the contract, which is determined by the Rome I regulation (593/2008)," the airline said.
Ryanair's Chief People Officer Eddie Wilson said the airline welcomed the case ruling which upholded the existing EU rules on the jurisdiction of member states national courts, and accepts Ryanair's position that just one criteria (ie basing) cannot unilaterally determine jurisdiction.
"Maintaining broad assessment criteria ensures that the most appropriate jurisdiction should apply in cases involving international transport workers rather than a sole criterion approach, which would narrow the assessment and restrict movement and flexibility with a myriad of regulations and different crews throughout Europe.

"We do not believe this "Mons" ruling will in any way alter our Irish contracts of employment or the union rights which all of our people enjoy under the protection of the Irish Constitution," Mr Wilson added.
Low-cost carriers such as Ryanair and EasyJet have bases all over Europe, including in France, Spain, Italy and Germany, where both planes and crews are stationed.
This means crews can return to their home base each night, allowing the airlines to avoid costs involved with overnight rest stops.
Ryanair pilots are typically employed on contracts via third-party agencies, while EasyJet uses local labour contracts.
The crew involved in the case had employment contracts drawn up under Irish law which said their work was to be regarded as being carried out in Ireland since they were working on Irish-registered aircraft.
The Court also said that the place where the aircraft aboard which the crew carry out their work are stationed should also be taken into account when determining which court has jurisdiction.
O'Leary says Ryanair in the process of finalising Alitalia offer
Michael O'Leary also said today that Ryanair is in the process of finalising a binding offer for Alitalia, which will see it keep the brand, long-haul operations but changing the fleet for short-haul routes.
"We would have to order new planes, whether Boeing or Airbus," O'Leary told Reuters, adding that Ryanair preferred to own its fleet, rather than lease planes, as Alitalia does.
He said Ryanair hoped to preserve jobs for pilots and crew, although warned they would have to be on new terms in line with Ryanair's cost base.
Mr O'Leary added that Ryanair was not interested in bidding for Air Berlin because the process was not transparent, repeating previous accusations that it was a stitch-up designed to make Lufthansa stronger.
He said he expected EU competition authorities would demand substantial remedies in the event Lufthansa buys Air Berlin, with the carrier likely to have to give up slots on routes within Germany to preserve competition.
Ryanair shares were lower in Dublin trade today.