Uber has chosen Dara Khosrowshahi, the Chief Executive of travel company Expedia, as its chief executive, according to two sources with knowledge of the matter, handing him the challenge of leading the ride-services company out of a nearly year-long crisis.
Mr Khosrowshahi, 48, would take on the daunting task of mending Uber's image, repairing frayed relations among investors,rebuilding employee morale and creating a profitable business after seven years of losses.
In Khosrowshahi, Uber's board has picked an executive with a track record of driving growth while also delivering profits - precisely what the unprofitable Uber needs to satisfy investors.
He has also proven capable of making Expedia the leader in another industry full of change and competition -- online travel.
But he would also have to contend with the legacy of Travis Kalanick, Uber's pugnacious co-founder, who was ousted as CEO in June after shareholders representing about 40% of the company's voting power signed a letter asking him to step down amid growing concern over his behaviour and the behaviour of senior managers under him.
The Uber board of directors has been meeting daily and deliberated on its pick for CEO throughout the weekend.
A spokeswoman said yesterday that the board had voted but was declining to disclose its choice publicly until after informing employees.
An Uber spokesman and an Expedia spokeswoman declined to comment.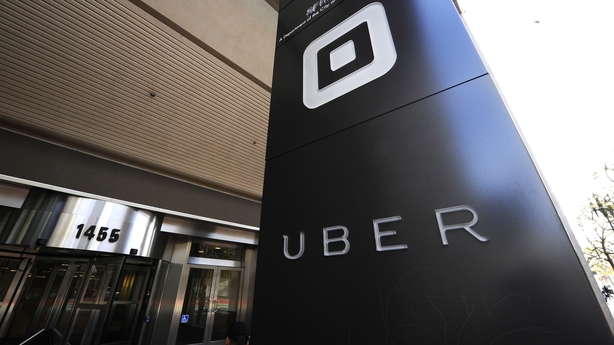 Mr Khosrowshahi did not immediately respond to requests for comment through email and on Twitter.
Mr Khosrowshahi, who has run Expedia for 12 years, was not known to the public to be among the top candidates for the job.
He beat out Jeff Immelt, chairman of General Electric and one of the finalists for the job, who said he was no longer in the running.
Meg Whitman, chief executive of Hewlett Packard, had also been a leading candidate, according to sources close to the process.
Ms Whitman last month denied having any interest in the job.
Unlike Immelt and Whitman, Khosrowshahi is not a fixture in the celebrity executive community.

And since Expedia is based in Bellevue, Washington, he is a Silicon Valley outsider, offering a contrast to the "tech bro" culture Mr Kalanick established at Uber.
The Iranian-American businessman came to the United States as a child in 1978 with his parents following the Iranian Revolution.
He received a bachelor's degree in engineering from Brown University and got his start at investment bank Allen and Co.
Mr Khosrowshahi has certainly done well for himself - in 2015 he was the highest paid CEO in the country, mainly because of an early $91m stock option grant.
He is also on the board of the New York Times Company and sports merchandise company Fanatics Inc.
Under Mr Khosrowshahi's leadership, Expedia more than doubled its annual revenue since 2012 to nearly $8.8 billion in 2016.
The company reported net income of $281.8m for 2016.
Among Mr Khosrowshahi's first tasks at Uber would be filling a slew of executive vacancies, including those of chief financial officer, chief operating officer and general counsel.
In the absence of top leadership, Uber has been run by a 13-person committee.
What role Mr Kalanick has in the company going forward is acritical question whose answer remains unclear.
In a previous statement, Mr Kalanick said he would support the new CEO "to guide Uber into its next phase of growth and ensure its continued success."