Snap Chief Executive Officer Evan Spiegel has said neither he nor co-founder Bobby Murphy will sell shares of the Snapchat parent this year, but that failed to soothe investors after quarterly results fell short of analyst expectations.
Shares of the Los Angeles company slumped nearly 17% in extended trading.
A lock-up period preventing insiders from selling the shares, which since their March market debut have been pressured by investor concerns about user growth, expired at the end of July.
"Given the amount of speculation around the lock-up expiration, I feel it is important to note that Bobby and I will not sell any of our shares this year," Mr Spiegel said on a call with analysts.
"We believe deeply in the long-term success of Snap."
Snap reported daily active users and second-quarter revenue below analyst forecasts, sending shares down to $12.
The stock debuted on 2 March at $24, compared with an initial public offering price of $17.
Mr Spiegel and Mr Murphy's commitment to hold on to their shares will provide a slight boost of confidence for worried investors, said James Gellert, CEO of RapidRatings, which assesses the financial health of companies.
"That in and of itself doesn't create support for Snap, but it should reduce the people who are inclined to flee based on the performance," Mr Gellert said.
Investors worry about the company's ability to vie for users and advertising dollars with rivals like Facebook Inc's FB.O Instagram, which has features similar to the Snapchat disappearing messaging app.
Snap said its daily active users (DAUs) rose to 173m in the second quarter, short of the 175.2m DAUs expected by analysts, according to financial data analytics firm FactSet.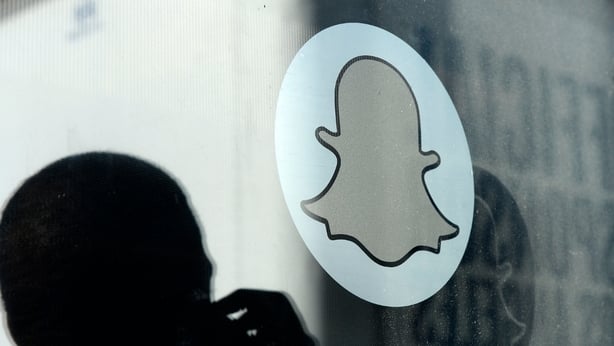 DAUs were 143m in the year-earlier quarter and 166m in the previous quarter.
Average revenue per user was $1.05 in the quarter, Snap said, below the $1.07 expected by analysts according to FactSet but up from 50 cents a year earlier.
"There is a lot of heavy competition and the company has not figured out how to monetise its audience yet," said Salvatore Recco, executive vice president at 50 Park Investments, an investment advisory service.
"Until they do, investors will likely continue to be disappointed."
Instagram Stories allows users to post images and video that disappear after 24 hours, a feature that replicates Snapchat.
Instagram Stories, which debuted a year ago, had 250m users as of June, up from 200m in April.
Since it first appeared on the public markets, Snap has described itself as a "camera company," but has given little indication on plans to move into hardware or its broader strategy.
"If that's how (Spiegel) wants to play his cards that's fine, but there's going to be a trade off," said Jason Moser, analyst for Motley Fool.
"And that's going to be reflected in the stock price."
Mr Spiegel was more forward with the company's strategies yesterday, saying Snap's focus will be on building creative tools that give users more ways to create snaps.
Mr Spiegel said this plan creates a cycle where users create and view more snaps.
As an example, he cited the company's World Lenses feature released this quarter.
The executive pointed to Snapchat's dancing hot dog, saying the animated character was viewed more than 1.5 billion times in the app.
"Our dancing hot dog is most likely the world's first augmented reality superstar," Mr Spiegel said.