Internet giant Google has fired the male engineer at the centre of an uproar in Silicon Valley over the past week after he authored an internal memo asserting there are biological causes behind gender inequality in the tech industry.
James Damore, the engineer who wrote the memo, confirmed his dismissal, saying in an email to Reuters yesterday he had been fired for "perpetuating gender stereotypes".
Mr Damore said he was exploring all possible legal remedies, and that before being fired, he had submitted a charge to the US National Labor Relations Board accusing Google upper management of trying to shame him into silence.
"It's illegal to retaliate against an NLRB charge," he wrote in the email.
Google, a unit of Alphabet based in Mountain View, California, said it could not talk about individual employee cases.
Google Chief Executive Sundar Pichai told employees in a note yesterday that portions of the anti-diversity memo "violate our Code of Conduct and cross the line by advancing harmful gender stereotypes in our workplace," according to a copy of the note seen by Reuters.
It was not immediately clear what legal authority Mr Damore could try to invoke.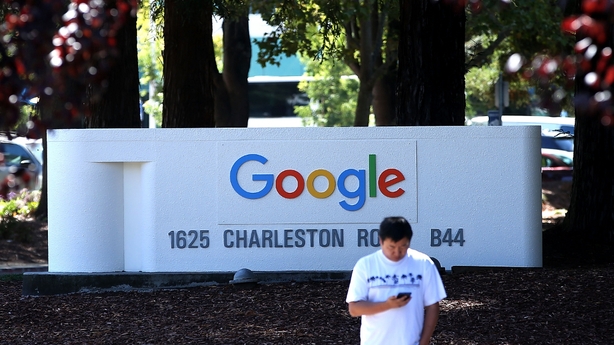 Non-union or "at will" employees, such as most tech workers, can be fired in the United States for a wide array of reasons that have nothing to do with performance.
The US National Labor Relations Act guarantees workers, whether they are in a union or not, the right to engage in "concerted activities" for their "mutual aid or protection".
Mr Damore, though, would likely face an uphill fight to seek that protection based on his memo, said Alison Morantz, a Stanford University law professor with expertise in labour law.
"It's going to be a hard sell that this activity was either concerted or for mutual aid or protection, rather than simply venting or pitting one group of workers against the others, which does not sound very mutual," Mr Morantz said.
The manifesto was quickly embraced by some, particularly on the political right, branding him a brave truth-teller. Others found his views, which argued that men in general may be biologically more suited to coding jobs than women, offensive.
           
Wikileaks founder Julian Assange, who is praised in some circles for exposing government secrets and castigated by others as an underminer of some nations' security, offered Damore a job.
           
"Censorship is for losers," Assange wrote on Twitter. "Women & men deserve respect. That includes not firing them for politely expressing ideas but rather arguing back."
Debate over the treatment of women in the male-dominated tech industry has raged for months. Claims of persistent sexual harassment in the ranks of Uber and of several venture capital firms led to management shakeups.
Management at the largest tech firms, including Google, have publicly committed to diversifying their workforces, although the percentage of women in engineering and management roles remains low at many companies.
The US Department of Labour is investigating whether Google has unlawfully paid women less than men. The company has denied the charges.
Mr Damore asserted in his 3,000-word document that circulated inside the company last week that "Google's left bias has created a politically correct monoculture" which prevented honest discussion of diversity.
The engineer, who has a doctoral degree in systems biology from Harvard University, according to his LinkedIn page, attacked the idea that gender diversity should be a goal.
"The distribution of preferences and abilities of men and women differ in part due to biological causes and ... these differences may explain why we don't see equal representation of women in tech and leadership," Mr Damore wrote in the memo.
Google's vice president of diversity, Danielle Brown, sent a memo in response to the furore over the weekend, saying the engineer's essay "advanced incorrect assumptions about gender".