Tech giant Samsung Electronics has estimated a record quarterly operating profit for the three months from April to June.
The record profits are propelled by a memory chip boom that analysts say will continue to pad margins for the rest of 2017.
The Apple smartphone rival and global memory chip leader said second-quarter operating profit was likely to hit 14 trillion won ($12.11 billion).
This compares with the 13.1 trillion won average of 19 analyst estimates in a Thomson Reuters poll.
Revenue is set to rise by 18% from a year earlier to 60 trillion won, also a quarterly record, versus analysts' forecast of 59 trillion won.
The South Korean firm did not elaborate and will release detailed earnings later this month.
The robust estimates reinforce expectations for best-ever earnings for Samsung this year, fuelled by a so-called memory chip supercycle.
Analysts predict shortages for both DRAM and NAND chips to persist for the rest of this year due to limited supply growth and demand for more computing power on smartphones and servers, padding margins for memory makers.
Another profit driver has also emerged in the form of organic light-emitting diode (OLED) displays.
Samsung has a stranglehold on the market for the bendy, next-generation screens which are widely expected to be used for Apple's latest iPhones, due out by October.
While analysts say the memory chip industry will ride a super-cycle for several years on the back of consolidation and new demand from services such as cloud computing and artificial intelligence, its growth rate may slow from the massive jump expected this year.
Samsung said earlier this week that it would invest $18.6 billion to extend its lead in memory chips and next-generation displays.
This willl likely ease shareholder fears that major decisions were on the backburner while Vice Chairman Jay Y Lee fights bribery charges in court.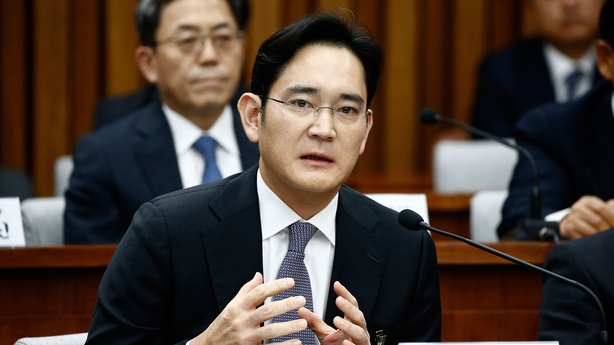 On the mobile front, sales prospects for the Galaxy Note 8 will be closely watched in the third quarter, after its predecessor was pulled from the market last year due to fire-prone batteries.
Samsung is preparing to unveil the handset in August, a source told Reuters, underscoring the firm's desire to continue the Note brand.