Global shipping is still feeling the effects of a cyber attack that hit AP Moller-Maersk two days ago.
This highlights the scale of the damage a computer virus can unleash on the technology dependent and inter-connected industry. 
About 90% of world trade is transported by sea, with ships and ports acting as the arteries of the global economy. 
Ports increasingly rely on communications systems to keep operations running smoothly, and any IT glitches can create major disruptions for complex logistic supply chains. 
The cyber attack was among the biggest-ever disruptions to hit global shipping. 
Several port terminals run by a Maersk division, including in the US, India, Spain, the Netherlands, were still struggling to revert to normal operations yesterday after experiencing massive disruptions.
South Florida Container Terminal, for example, said dry cargo could not be delivered and no container would be received. 
Anil Diggikar, chairman of JNPT port, near the Indian commercial hub of Mumbai, told Reuters that he did not know "when exactly the terminal will be running smoothly".
His uncertainty was echoed by Maersk itself, which told Reuters that a number of IT systems were still shut down and that it could not say when normal business operations would be resumed.
It said it was not able to comment on specific questions regarding the breach of its IT systems or the state of its cyber security as it had "all available hands focused on practical stuff and getting things back to normal".
The impact of the attack on the company has reverberated across the industry given its position as the world's biggest container shipping line and also operator of 76 ports via its APM Terminals division.
Container ships transport much of the world's consumer goods and food, while dry bulk ships haul commodities including coal and grain and tankers carry vital oil and gas supplies.
The computer virus, which researchers are calling GoldenEye or Petya, began its spread on Tuesday in Ukraine and affected companies in dozens of countries, including Ireland. 
Maersk said the attack had caused outages at its computer systems across the world.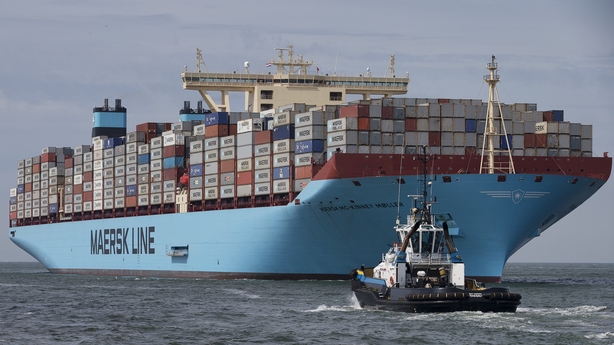 In an example of the turmoil that ensued, the unloading of vessels at the group's Tacoma terminal was severely slowed on Tuesday and Wednesday, said Dean McGrath, president of the International Longshore and Warehouse Union Local 23 there. 
The terminal is a key supply line for the delivery of domestic goods such as milk and groceries and construction materials to Anchorage, Alaska. 
"They went back to basics and did everything on paper," McGrath said. 
Ong Choo Kiat, President of U-Ming Marine Transport, Taiwan's largest dry bulk ship owner, said the fact Maersk had been affected rang alarm bells for the whole shipping industry as the Danish company was regarded as a leader in IT technology. 
"But they ended up one of the first few casualties. I therefore conclude that shipping is lagging behind other industries in term of cyber security," he said.
In a leading transport survey by international law firm Norton Rose Fulbright published this week, 87% of respondents from the shipping industry believed cyber attacks would increase over the next five years.
This levelwas higher than the industry's counterparts in the aviation, rail and logistics industries.
Apart from their reliance on computer systems, ships themselves are increasingly open to interference through electronic navigation devices such as the Global Positioning System (GPS), and they lack the backup systems airliners have to prevent crashes, according to cyber security experts. 
There were no indications that GPS and other electronic navigation aids were affected by this week's attack, but security specialists say such systems are vulnerable to signal loss from deliberate jamming by hackers. 
Last year, South Korea said hundreds of fishing vessels had returned early to port after GPS signals were jammed by North Korea, which denied responsibility.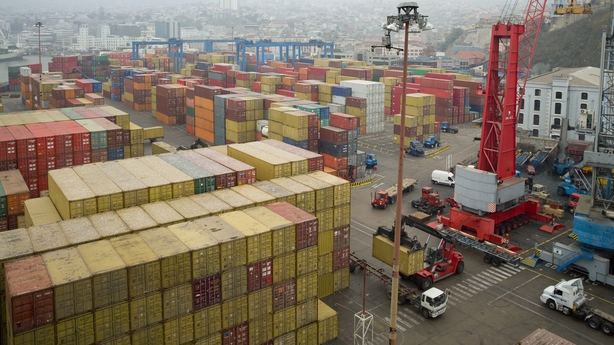 "The Maersk attack raises our awareness of the vulnerability of shipping and ports to technological failure," said Professor David Last, a previous president of Britain's Royal Institute of Navigation.
"When GPS fails, ships' captains lose their principal means of navigation and much of their communications and computer links. They have to slow down and miss port schedules," said Last, who is also a strategic adviser to the General Lighthouse Authorities of the UK and Ireland.
A number of countries including the UK and the United States are looking into deploying a radar-based back up navigation system for ships called eLoran, but this will take time to develop.
David Nordell, head of strategy and policy for the Centre for Strategic Cyberspace and Security Science, a London-based think-tank, said the global shipping and port industries were vulnerable to cyber attack because their operating technologies tend to be old.
"It's certainly possible to imagine that two container ships, or, even worse, oil or gas tankers, could be hacked into colliding, resulting in loss of life and cargo, and perhaps total loss of the vessels," Nordell said.
"Carried out in a strategically sensitive location such as the Malacca Straits or the Bosphorus, a collision like this could block shipping for enough time to cause serious dislocations to trade."
Cyber risks also pose challenges for insurance cover.
In a particularly secretive industry, information about the nature of cyber attacks is still scarce, which insurance and shipping officials say is an obstacle to mitigating the risk, which means there are gaps in the insurance cover available.
There is also a gap in provision, because most existing cyber or hull insurance policies - which insure the ship itself will not cover the risk of a navigation system being jammed or physical damage to the ship caused by a hacking attack.