The RDS is to be the host venue for a Web Summit organised financial technology conference in Dublin next year.
The venue had previously been used for the main Web Summit conference before it controversially announced in 2015 that it was moving to Lisbon from the following year because the RDS and surrounding infrastructure was no longer suitable for the growing event.
Speaking at a press conference in Dublin this morning, Web Summit chief executive and co-founder Paddy Cosgrave said they had looked at many venues for MoneyConf, including the Convention Centre Dublin, but it would not be big enough.
"That then left us with one venue in Dublin, the managers of which I am great friends with, even if I have never given that impression before, you should not be misled," he said.
"Relationships with the RDS are very good," he later added.
The company hopes the June 11-13 event, which had previously taken place in Madrid and Belfast, will be attended by up to 5,000 people this year, with nearly half that number of tickets already gone.
Mr Cosgrave declined to say specifically how long the event would be in Dublin for, saying only that it would be for the foreseeable future.
Meanwhile, the firm expects that 60,000 people from over 170 countries will attend the Web Summit in Lisbon in 2017, he added, with 1,500 speakers taking part.
There will be a number of new events at this year's event, including a gaming stage called PlayerOne, as well as a forum called Q&A where attendees will be able to ask questions of speakers from the floor.
Mr Cosgrave also spent much of today's press conference talking about initiatives he was planning to tackle corruption in Ireland.
He called on the new Government to enact anti-corruption legislation which he claimed had been sitting on a shelf for five years.
If that does not happen before September, Mr Cosgrave said he would use his contacts and influence to get an open letter to the Government about the issue signed by leading global technology company CEOs who have operations here, as well as newspaper editors.
He also said he plans to start a programme next year to train early career journalists and community based media organisations in how to carry out investigative journalism in an ethical and secure fashion.
Mr Cosgrave said he was also involved in supporting a number of artistic initiatives that will help to hold a mirror up to a small number of people in Irish society in 2018.
He also called for an update of the defamation laws here to enable journalists to write in a way that enables them to hold people to account properly.
However, he said doing this would be far harder and take a longer time than changing the anti-corruption laws as politicians are unlikely to vote to "unshackle" the media.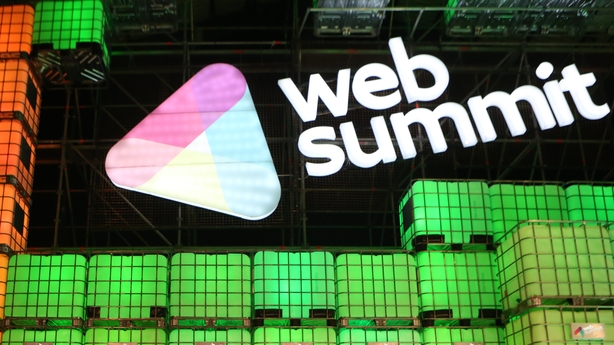 He said because Web Summit is based in Ireland but only derives 1% of its revenues from the country, he thinks he is in a unique position to be able to bring about change in this area without fear it would impact the company and the people who work for it.
"As a teenager I saw it very much first hand and I saw the absolutely destructive force of what I would call big corruption in this country on the lives of lots and lots of people," he said.
"Over the past three years quietly behind the scenes I have done some very modest things to try to at least accelerate change around about how we think of white collar crime or corruption in this country."
He said according to the UN and OECD, Ireland is somewhat unusual in that we do not have comprehensive anti-corruption legislation, and is in breach of multiple conventions it has signed in the area.
"So often times I think the frustration that people feel when they see people who have very clearly been caught out doing things they absolutely shouldn't have done, when they see those people not being held to account, often times they are at a loss and they presume there is some sort of conspiracy."
"But the fact is there isn't a conspiracy. It is actually just a lack of necessary required legislation to deal with these types of thing. "I want my kid to grow up in a very meritocratic Ireland," he added.
He denied these initiatives were his first steps into politics.