The value of the property portfolio held by stock market listed Hibernia real estate investment trust or REIT rose by 9.9% to €1.167 billion over the year to the end of March.
Full year results published by Hibernia show it delivered a total property return of 14.5%. 
That was considerably higher than the 11.2% return here for the property market as a whole as measured by the Society of Chartered Surveys IPD property index.
The rent roll from its portfolio of commercial properties was 24% higher at €48.3m amid strong demand in the Dublin office market in particular where rents are now past Celtic Tiger levels in some areas.
Hibernia chief executive Kevin Nowlan described the results as strong and said the company was proposing a 47% increase in its dividend to 2.2 cent, up from 1.5 cent the previous year.
He said dividends would become an increasingly important part of shareholder return for Hibernia investors in future as income from its portfolio increased.
Hibernia's top tenants include the Office of Public Works from which it generates €6.6m in annual rent and Twitter, which pays €5.1m.
The company also said it was seeing continued interest in Dublin from UK-based occupiers following the Brexit vote in the UK.
It said it expected that decisions on destination cities will start to be made in the second half of the year.
"We have a portfolio rich in opportunity, an exciting pipeline and a strong balance sheet for further investment where we see opportunity," commented Mr Nowlan. 
The company also noted that with office supply still limited and substantial tenant demand, market conditions in Dublin continue to favour landlords, while it also said that the lack of available housing in Dublin remains one of the biggest challenges facing the Irish property industry in the short to medium term.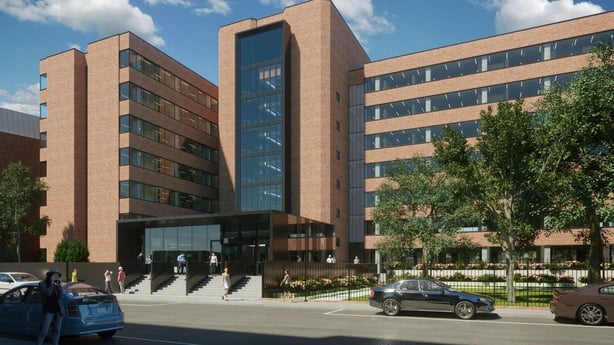 During the year, Hibernia REIT said it had completed three schemes - 1 Cumberland Place, One Dockland Central and SOBO Works. This delivered 191,000 sq ft of refurbished Grade A office space, all of which is fully let.
It added that as at 31 March 2017, its three committed schemes - 1WML, 1SJRQ and Two Dockland Central - were progressing well.
In May, the company's board approved the refurbishment and extension of the Hanover Building, which will deliver a further 71,000 sq ft of space and which its expects to complete in late 2018.  
Shares in the company moved 2.84% higher in Dublin trade today.