Global nutrition group Glanbia said its revenues continued to grow in the three months to April 1.
In an interim management statement, Glanbia said its total group revenue - which includes joint ventures - rose by 9.6% on a reported basis and 7.7% on a constant currency basis during the quarter.
Revenue at its Nutritionals division, Dairy Ireland and its Joint Ventures were all up year on year, though its Performance Nutrition division saw revenues decline slightly as volumes decreased.
Glanbia also said today that it has signed binding transaction agreements with the Glanbia Co-Op that will see it sell a 60% share in its Dairy Ireland division.
The move, which was first detailed in February, will have to be approved by shareholders and co-op members next month.
It will see farmers here reduce their stake in the overall company in return for greater control of its Irish consumer and agri-business.
"The outlook for the remainder of 2017 is positive and we reiterate our full year guidance of 7% to 10% growth in adjusted earnings per share, constant currency, from the continuing Group with growth weighted to the second half of the year," commented the company's managing director Siobhán Talbot.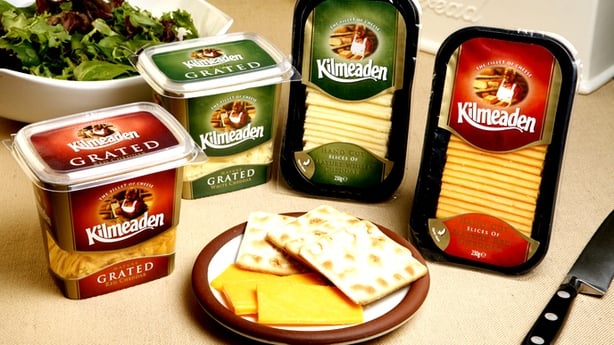 In today's interim management statement, the company said that its Glanbia Performance Nutrition division delivered in line with expectations in the first quarter of the year.
Revenues at the division dipped by 0.2% as a 0.3% increase in pricing and 2.6% growth from the acquisition of Amazing Grass was offset by a 3.1% volume decrease.
The full year outlook for the division is "good", the company said, with like-for-like branded revenue growth expected to be in the mid-single digit range.
The Glanbia Nutritionals division also saw a good performance in the first three months of the year, with revenue growth of 10.3% on the back of a 7.6% price increase due to improved dairy markets and volume growth of 2.7%.
"The full year 2017 outlook for Glanbia Nutritionals is good. Revenue and EBITA growth is expected to be driven by the continued outlook for Nutritional Solutions and improved dairy markets," the company said.
Despite higher input costs, Glanbia said that its Dairy Ireland division saw a satisfactory performance in the three month period. Revenues rose by 2.3% to due a volume increase of 7.2%, which was partially offset by a price decline of 4.9%.
Meanwhile, revenues from the company's Joint Ventures and Associates rose by 19.2% and Glanbia reported good progress on strategic developments within the division.
Shares in the company closed 2.53% lower in Dublin trade today.