Building materials company Kingspan has reported better than expected increases in revenue and profits for last year, despite the impact of currency fluctuations.
Kingspan is the biggest producer of building insulation in Britain, Ireland, Canada and Australasia.
The Co Cavan-based insulation specialist said its trading profits rise 33% to €340.9m on the back of a 12% rise in revenues to €3.1 billion.
Its pre-tax profits for the year to the end of December rose by 34% to €255.5m from €190.6m.
Kingspan said its board has proposed a final dividend of 23.5 cent per ordinary share. 
When combined with the interim dividend of 10 cent per share, the total dividend for the year rose to 33.5 cent, an increase of 34%.
Those figures would have been even stronger if not for foreign exchange movements, as the company does a considerable amount of its business in Britain and North America. 
Kingspan said it continued to perform well in the British market, with the Brexit vote in June not having an impact on sales and order intake in the second half of the year. 
The Netherlands and France also grew - and are now substantial sources of revenue for the firm. However the German market and some parts of Eastern Europe weakened as 2016 progressed.
Kingspan said that business in North America also tapered off in the second half of the year.
But the company said it enjoyed double digit growth in Ireland on the back of the construction industry's recovery. It said it anticipates this trend to continue for the foreseeable future.
Kingspan's chief executive Gene Murtagh said that 2016 was another record year for the company.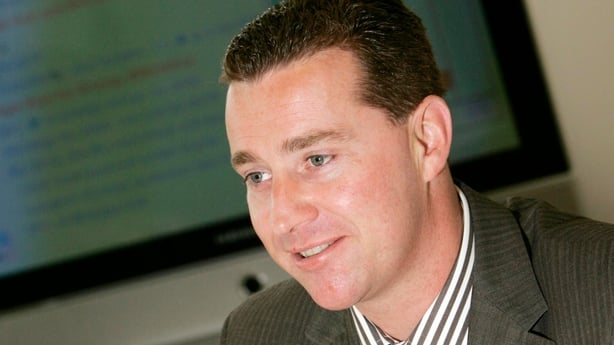 "Through our organic initiatives and acquisition strategy we are developing a truly global business well placed to capitalise on the transition towards a lower energy future," Mr Murtagh said. 
"We are encouraged about the outlook for the first half of 2017, with the current order book solidly ahead of the same point last year. With low debt levels and strong cash generation we retain the flexibility to invest in new opportunities as they present themselves," the CEO added. 
Breaking down its divisions, Kingspan said that turnover at its Insulated Panels unit rose by 17% to €2.075 billion while trading profits jumped 39% to €228m.
Turnover at its Insulation Boards division rose by 4% to €688.1m while trading profits rose 28% to €78.5m after what it called a generally positive year.
Meanwhile, operating profits at its Environmental business soared by 40% to €11.3m while turover was up 2% to €162m as the business focused on its global expansion.
Trading profits at Kingspan's Access Floors business rose by 8% to €23.1m while turnover was up 5% to €184.3m as US office construction activity remains a challenge.
Kingspan shares were lower in Dublin trade today.