Packaging specialist Smurfit Kappa has reported 9% growth in pre-tax profits for the year to the end of December, while the company's revenues inched 1% higher.
Smurfit Kappa said its pre-tax profit rose to €654m from €599m the previous year, while its revenues grew to €8.159 billion from €8.109 billion.
The company also said it is recommending a 20% increase in its final dividend to 57.6 cent per share.
Combined with an interim dividend of 22 cent per share paid in October, this will bring the total dividend for 2016 to 79.6 cent, up 17% on 2015.
Smurfit Kappa's chief executive Tony Smurfit said the company's "strong" results were achieved despite "significant headwinds" facing the company.
These include higher raw material costs and currency movements which went against the group particularly in Central and South America.
The headwinds also include a significant drop in the value of the Mexican peso in the face of persistent anti-Mexican rhetoric from US president Donald Trump and the signing of an executive order to build a wall along the southern US border.
The company was admitted to the London's FTSE 100 index in December.
"Admission to the FTSE 100 is consistent with our vision of being a globally recognised and respected business delivering both secure and superior returns for our shareholders," Tony Smurfit said in today's results statement.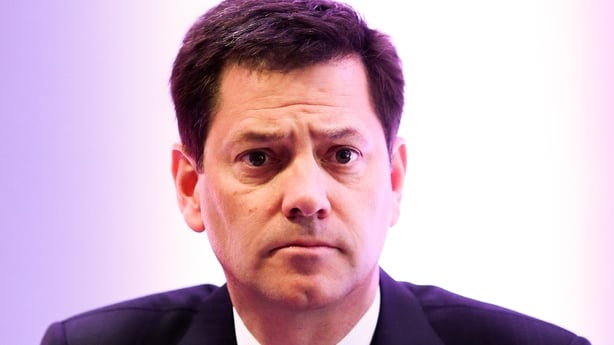 Mr Smurfit also said that the year has started well across most of the company's businesses from a demand perspective.
"While recently announced paper price increases should translate with the customary time lag into higher box prices, we look forward to 2017 and beyond," he added.
During the year, the company completed the acquisition of four businesses - three in the US and one in the UK. Smurfit Kappa's CEO said today that he expects to make a couple of acquisitions this year, but has nothing major in mind.
In today's results statement, Smurfit Kappa said that higher reported revenue in the Americas last year was partly offset by lower revenue in Europe due to negative currency impacts.
EBITDA for the full year came to €1.236 billion from €1.182 billion in 2015 with higher earnings in both Europe and the Americas offset by slightly higher Group Centre costs.
Shares in the company moved higher in Dublin trade today.