Facebook is testing a new Snapchat and Instagram style 'Stories' feature in Ireland, beginning today.
It enables users to share photos and videos with their friends throughout the day, which will disappear from the Stories feed after 24 hours.
But the images and video will not appear on the user's timeline or in their news feed unless they opt to put them there.
It will be available on both iOS and Android, and Facebook says most users here will be able to access it over the coming weeks as it rolls out.
It will be possible to add masks, frames and other effects available in the camera to the pictures and videos.
It will also be possible for friends to respond directly to the user.
Facebook says it is making the change because the way people share on the platform today is increasingly based around photos and video, and Stories will enable them to do this more quickly and easily.
It is not the first time Ireland has been a test ground for Facebook's new features.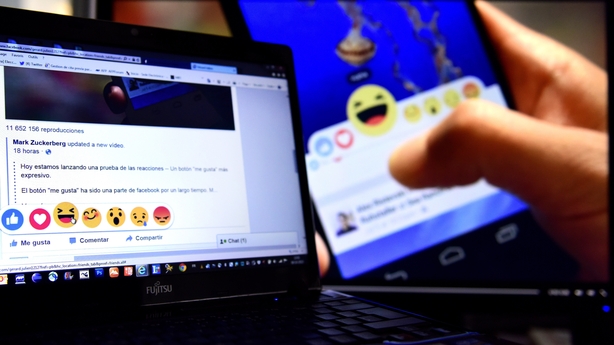 The social network also trialled its expanded 'Reactions' buttons in Ireland before letting users elsewhere access them.