Fresh fruit distributor Fyffes is to be bought by Japan's Sumitomo Corporation in a deal worth €751m.
Swordus Ireland Holding Limited, a wholly owned subsidiary of the Japanese giant, will acquire the entire issued share capital of Fyffes.
Fyffes said it was recommending shareholders approve the €751m takeover offer, adding that 27% of its shareholders had already committed to the deal.
Under the terms of the deal, Fyffes shareholders will be entitled to receive €2.23 in cash for each ordinary share in the company.
Fyffes shareholders will also be paid a final dividend in respect of the 2016 calendar year of €0.02 per share in cash. This will bring the total amount to be received by Fyffes shareholders to €2.25 per Fyffes ordinary share in cash.
Today's deal represents a premium of about 49% to Fyffes' closing share price of €1.50 on December 8.
It comes two years after Fyffes tried and failed to buy US rival Chiquita to create the world's largest banana company.
Shares in Fyffes soared almost 50% higher in Dublin trade today.
Headquartered in Dublin, Fyffes has an annual turnover of €1.2 billion with operations in Europe, the US, Canada, Central America and South America and Asia.
Its activities include the production, shipping, ripening, distribution and marketing of bananas, pineapples, melons and mushrooms. It employs over 17,000 people worldwide.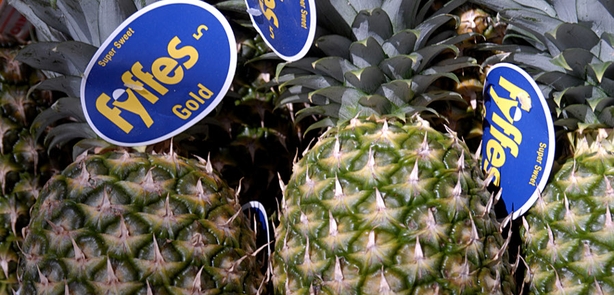 Headquartered in Japan, the Sumitomo Corporation group consists of over 800 companies and over 65,000 workers. It has been active in the banana industry since the 1960s and imports about 30% of the bananas into the Japanese market.
"We believe this transaction represents a compelling proposition for our shareholders and crystallises the substantial value created in recent years through the various strategic developments and the strong operating performance of our group," commented the company's chairman David McCann.
He said that the company's employees, customers, suppliers and joint venture partners will benefit from Fyffes being part of an enlarged group with greater scale, reach and resources to broaden and accelerate delivery of its strategic objectives.
"We look forward to working with the Sumitomo team to develop and enhance our group's strategy and to build on its long track record of successful growth," Mr McCann added.
Bananas are the world's most popular fruit, with sales of 78.4 million tonnes last year, according to Euromonitor International. Asia is the fastest-growing region, and India the top market.
Sales in Western Europe were flat last year, though demand for organic and fairly traded bananas is growing, due to increasing awareness of pesticide use and labour problems in the global supply chain.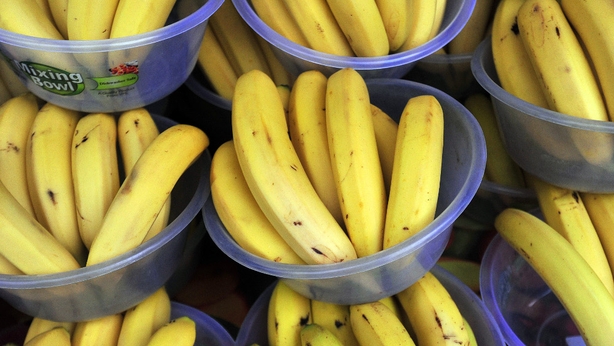 Today's deal with Fyffes is the latest example of Japanese companies moving away from their home market, which is struggling with an ageing population and slow economic growth.
Brewer Asahi is currently bidding for its second European acquisition this year, while Ajinomoto recently agreed to take a stake in African drinks form Promasidor.
A source close to the situation predicted that this trend would continue, as Japanese entities take advantage of a strong currency to put capital to work overseas.
Banana producers are struggling with slim profit margins, volatile operating conditions in developing countries where they are grown and increasingly volatile weather caused by global warming.
Banana price wars are a common feature in countries like Germany and Britain, where they are a top-selling product for rival supermarket chains.
Fyffes' bid in 2014 for rival Chiquita would have given the combined group a domicile in Ireland. Chiquita was instead bought by Brazilian juice maker Grupo Cutrale and investment firm Safra Group.
Fyffes was founded in London by food wholesaler Thomas Fyffe in the 1880s. It moved to Ireland a century later after merging with Fruit Importers of Ireland.
JP Morgan advised Sumitomo in the deal, while Lazard and Irish stockbroker Davy advised Fyffes.