Eir has reported revenue of €327m for its first financial quarter, an increase of 1% on the same time the previous year.
The tv, broadband and telecoms provider said that its EBITDA for the three months to the end of September rose by 1% to €122m.
The company also said that its operating costs for the quarter were down 4% to €126m, while it paid down a further €51m in gross debt.
Eir said its total group broadband base stood at 867,000 at the end of September, up 9% on the same time last year.
Wholesale broadband connections rose by 19,000 during the quarter and 80,000 on an annual basis, which brought the total wholesale broadband lines to 424,000. However, Eir's retail broadband base fell by 5,000 to 443,000 customers.
The company also said that 463,000 customers were using its high speed broadband services at the end of the quarter, up 138,000 on the same time last year.
It noted that over 53% of its broadband customers are connected to its fibre network, which represents a 29% penetration of fibre premises passed.
Eir also said that its mobile revenues for the quarter fell by €3m to €88m. Its mobile customer base rose by 6,000 in the three month period to a total of 1,066,000, on the back of growth in the pre-pay segment.
Eir also said it now has 58,000 subscribers to its eirVision tv service, up 8% in the three month period.
The company's chief executive Richard Moat described today's quarterly results as "solid".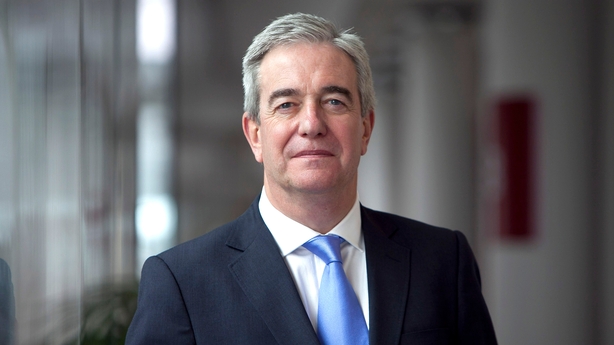 "This is a positive set of results, and we remain on track to meet our full year guidance," Mr Moat said.
He also said that the company remained firmly committed to its investment in fibre, particularly the rural 300,000 rollout programme which will be completed by the end of 2018.
"This means 1.9 million homes and businesses, or over 80% of all premises in Ireland, will have access to high-speed broadband in just over two years. To date, we have spent €415m on our fibre network passing 68% of Irish premises, and a total of €1.3 billion on investment in the past three years. Our complementary mobile infrastructure, offering high-speed mobile data is available to 88% of the population," he added.