UK airline EasyJet today warned its profit would fall by over 25% this year as security issues dampened demand.
Low fuel prices also meant there was more competition in the European short-haul market.
EasyJet's higher exposure to security-hit destinations in Egypt, Turkey and the French cities of Paris and Nice has meant the airline has fared worse this year than its bigger low-cost rival Ryanair.
For the year ended September 30 2016, EasyJet said that its profit would fall for the first time since 2009, coming in at between £490-495m, compared to the £686m it made last year.
The security issues have coincided with Britain's vote to leave the EU, resulting in a devaluation of the pound which has cost EasyJet around £90m over the period.
"We have been disproportionately affected by extraordinary events this year but our excellent network, cost control and revenue initiatives and our strong balance sheet underpin our confidence in the business," the airline's chief executive Carolyn McCall said in a statement today.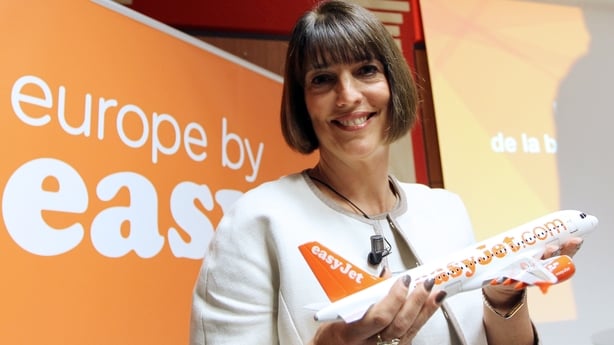 Ryanair has stuck to its guidance for profit for the year to the end of March 2017 to climb 13% to between €1.38 billion and €1.43 billion.
But both EasyJet and Ryanair have been affected by falling fares as airlines across Europe have taken advantage of low fuel prices to up capacity, forcing carries to cut seat prices to compete.
EasyJet's revenue per seat fell 8.7% in its fourth quarter, a trend it sees continuing into the first quarter.
Ryanair said in September that fares could fall by between 10-12%over the six months between September and March.
Shares in the UK airline were sharply lower in London trade today.