European Commission President Jean-Claude Juncker has touted a plan for free mobile roaming and wireless internet in cities across the European Union, trying to rally popular support for a bloc battered by Brexit.
Mr Juncker highlighted the initiatives in an annual State of the Union address that sought to counter euroscepticism with concrete examples of how technocratic institutions in Brussels can deliver improvements to people's everyday lives.
Telecoms firms have been lobbying intensely for more flexible rules allowing them to boost revenue and invest in costly fast broadband to help the bloc catch up with the United States and Asia.
The European Commission also proposed reining in internet giants such as Google, Facebook's WhatsApp and Microsoft's Skype by extending telecoms security rules to web-based apps.
Its plans, part of a drive to create a "digital single market" in the EU, largely favour incumbent telecom operators and media firms over the technology companies, analysts say.
Some of the plans could force tech firms to channel revenues from internet services to their telecoms rivals.
Only eight of the top 100 global tech companies are headquartered in Europe, according to an AT Kearney study.
The unveiling of Mr Juncker's reform plan starts what is expected to be a fierce fight among EU lawmakers, member states and industry groups before it can become law.
"When you travel in Europe with your mobile phone, you will be able to feel at home anywhere in Europe thanks to these new roaming rules," Mr Juncker told the European Parliament in Strasbourg.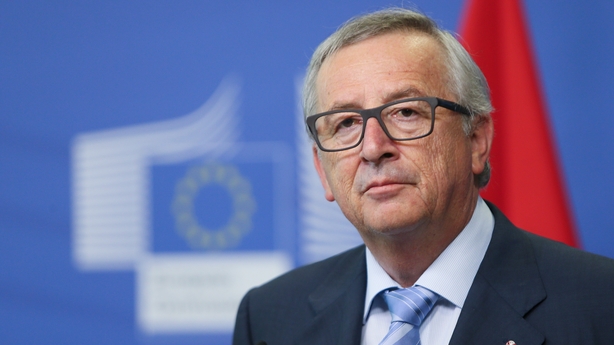 In a surprise move this month before the speech, Mr Juncker withdrew proposals to limit the number of days consumers can use their mobile phones abroad without paying extra fees after criticism that the rules favoured telecoms firms.
He ordered the draft to be revised in what allies and officials said showed the EU executive wanted to be seen to listen to voters three months after Britons opted to leave the bloc.
Mr Juncker also promoted a copyright proposal that could give publishers more bargaining power with Google when demanding payment from the world's most popular internet search engine for displaying snippets of their news.
The outlines of this proposal stirred controversy when they were leaked last month but today's plan provided few specifics.
"The creation of content is not a hobby, it is a profession," Mr Juncker said.
"As the world goes digital we have also to empower our artists and creators ... I want journalists, publishers and authors to be paid fairly for their work."
EDiMA, a trade group backed by top US and European tech firms ranging from Airbnb and Candy Crush game maker King.com to Amazon, Apple, Facebook and Google, called the copyright framework more 1916 than 2016.
"It does not reflect the current environment in which users access and consume content online and lacks the ambition called for by most European stakeholders and consumers to realise a Digital Single Market," EDiMA said in a statement.
The Society of Audiovisual Authors, speaking on behalf of media licensing rights groups, praised elements of the package.
However, it said the plan failed to provide an "unwaivable right to remuneration" for European film, TV and multimedia screenwriters and directors to make a living from their works.
Benot Machuel, General Secretary of the International Federation of Musicians, said: "What we need is a right for all performers to be paid each time a performance is used online on iTunes, Netflix or Spotify."
Grassroots internet rights groups said the draft proposal to extend copyright for news publishers even to short snippets of news repeats the mistakes of laws passed in Germany and Spain, which hurt publishers and internet users alike.
"We now have a proposal that is poison for Europeans' free speech, poison for European business and poison for creativity," said Joe McNamee, Executive Director of European Digital Rights."It could not conceivably be worse."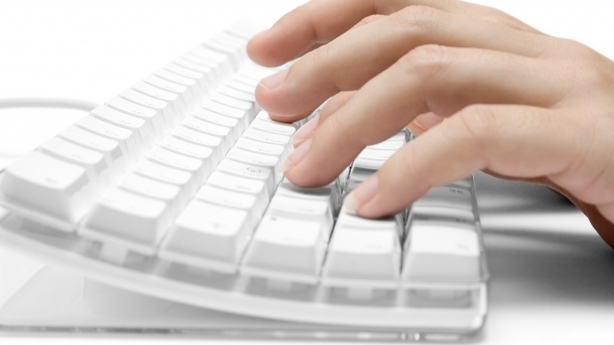 Mr Juncker said the EU would also create a legal framework to promote the expansion of high-speed internet and efforts to protect the personal online data of citizens across the bloc.
"We propose today to equip every European village and every city with free wireless internet access," Mr Juncker said, without giving more details of how the EU would help to achieve this goal within the next decade.
He added that the EU would work to defend people's right to privacy, saying: "Europeans do not like drones overhead recording their every move, or companies stockpiling their every mouse click. In Europe privacy matters."
As the EU executive's seeks to reform the bloc's telecoms and copyright industries, it has balanced such populist initiatives with proposals that favoured telecoms operators such as Deutsche Telekom and Orange.
The EU initiatives got a thumbs up from ETNO, the European telecoms operators' association whose members include Orange and Telefonica.
"We need to ensure that the new Code (proposal) provides technologically-inclusive incentives, allowing our members to deliver a further increase in broadband investment," ETNO Chairman Steven Tas said.
The telecoms industry had already lobbied against the burden of the original proposal of allowing them to charge extra only for clients who use their phones abroad for more than 90 days a year or 30 in a row.
The European Consumer Organisation welcomed Mr Juncker's reforms but expressed concerns they would favour dominant market players and do little to lower prices on international calls.
"Consumers need operators to compete with one another in the market to deliver innovative services at cheaper prices," its head Monique Goyens said in a statement.