Irish semi-conductor company Movidius has been acquired by US chip maker Intel for a sum understood to be around €322m.
The firm - which was established in Dublin more than five years ago - makes software and hardware to enable devices to have human level vision capabilities.
This has applications in a number of areas including security and robotics and is seen as a critical part of the growing internet of things industry as well as the move towards artificial intelligence.
It works with customers like Google and Lenovo to give sight to smart devices including drones, security cameras and headsets. 
Last year Movidius announced plans to add 100 jobs to its Dublin office over the coming years after raising $40m from a number of backers.
The company's chief executive Remi El-Ouazzane said that the industry is on the cusp of big breakthroughs in artificial intelligence.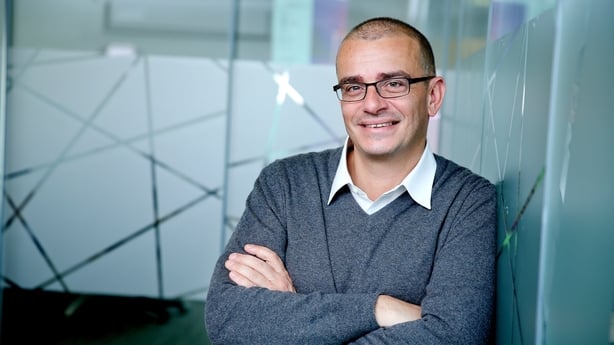 "In the years ahead, we'll see new types of autonomous machines with more advanced capabilities as we make progress on one of the most difficult challenges of AI: getting our devices not just to see, but also to think," the CEO said. 
"Movidius has been attacking this challenge at the device level - combining advanced algorithms with dedicated low-power hardware. At Intel, we'll be part of a team that is attacking this challenge from the cloud, through the network and on the device," he added.
Intel said the deal for Movidius gives it "low-power, high-performance 'System on a Chip' platforms for accelerating computer vision applications". 
"Additionally, this acquisition brings algorithms tuned for deep learning, depth processing, navigation and mapping, and natural interactions, as well as broad expertise in embedded computer vision and machine intelligence," commented Intel's general manager of new technology Josh Walden.