Over half of Irish consumers get news through social media sites, a new survey has found.
The research, published by the Reuters Institute, shows that Facebook is now Ireland's most popular social media site with 71% using it regularly and 45% using it as a source for news.
The report found that Irish people also participate online with 72% of them frequently rating, sharing and commenting on online news stories.
However only 23% recognise the news brands responsible for content on social media.
Meanwhile, television remains the most popular platform for accessing news in Ireland at 73% although this marks a 3% decline on the 2015 figure.
Radio and print has declined slightly at 47% and 45% respectively, although radio is the first daily point of contact with news for 39% of consumers.
The survey also reveals that 71% of Irish consumers are unwilling to pay for online news and of those who do, almost half pay less than €50 a year.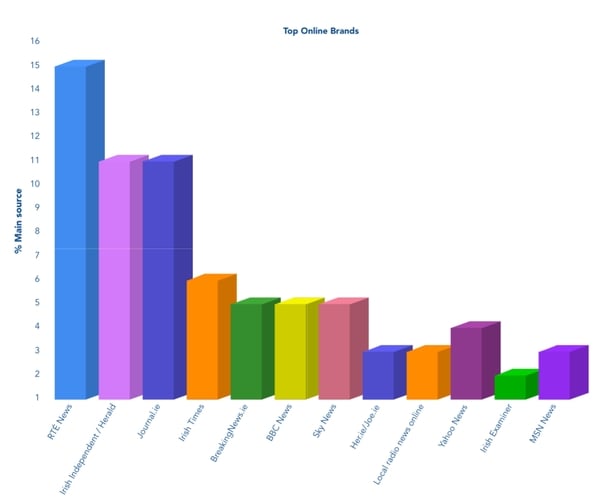 More than half say they find adverts on news sites intrusive and of the 26 countries surveyed, Ireland had the fifth highest rate of ad blocking.