Dalata Hotel Group has agreed a deal for a hotel development site on Kevin Street in Dublin city centre for €8.1m.
Planning permission for the development was granted by An Bord Pleanála in November 2015.
The new hotel will include 137 bedrooms over five floors, a basement car park of 23 spaces, a reception area as well as a café/bar and restaurant.

Datala said the construction of the new Maldron Hotel is expected to start in the fourth quarter of this year with the aim to have the hotel operational by the middle of 2018.
When the hotel is finished, the group will have invested about €26m in the project. About 70 new jobs will be created when the hotel opens.
"The purchase of this property is a very exciting opportunity for the company and is consistent with our stated strategy of securing development sites for further new hotels in Dublin", commented Dermot Crowley, Dalata's deputy CEO Business Development and Finance.
"The Dublin hotel market continues to perform very strongly in 2016, and we look forward to this Maldron Hotel contributing significantly to the company performance in the future," he added.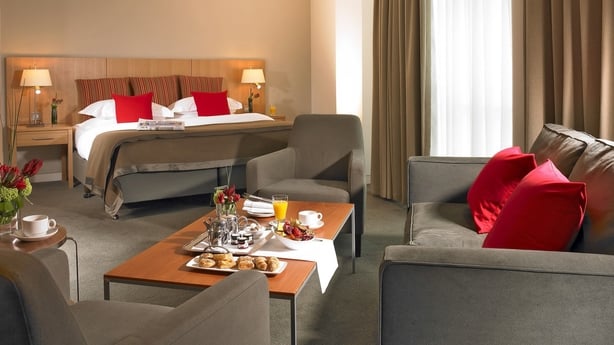 In a note, Davy's Robert Stokes said that when the Kevin Street hotel is finished, Dalata will have 3,613 hotel rooms in Dublin.
This is in line with the group's stated strategy to maintain about a 20% market share in Dublin and to complete the acquisition programme in Ireland by the end of 2016.
He said that the hotel group has spent €215m in the last eight months acquiring six hotels with a combined 1,092 bedrooms. It has also bought four development sites providing an additional 654 rooms by the end of 2018.
Shares in the company were higher in Dublin trade today.