400 new jobs are to be created in Co Meath over the next four years by Dublin-based biotechnology company Shire. 
The firm is to build a new $400m (€354m) biologics manufacturing plant on a green field site at Piercetown. 
Shire focuses on developing speciality treatments for rare diseases, neuroscience, as well as gastrointestinal and internal medicine. 
To meet growing demand for treatments for rare diseases, the company says it is planning to build a new state-of-the-art facility in Co Meath. 
700 people will be temporarily employed during construction at the 120-acre site between Dunboyne and Dunshaughlin, with 400 permanent high-positions also created once it is completed.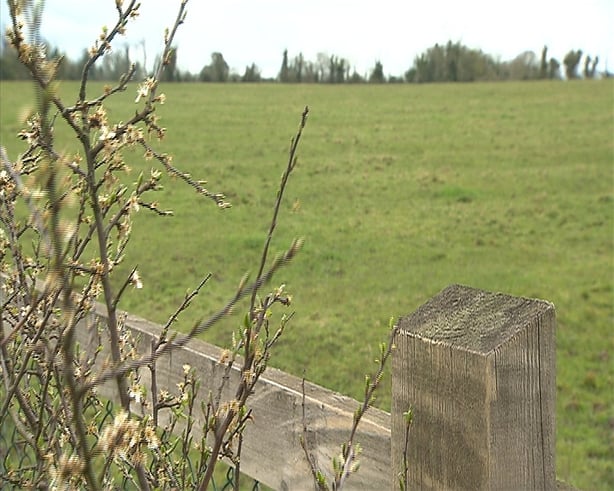 These positions will be in areas including research and development, operations, as well as technical and engineering staff. 
It is hoped construction will start in the middle of this year, with the new plant expected to be up and running in three years.  
The company already has an office here in Ireland, which employs around 100 people. 
The chief executive of Shire, Flemming Ornskov, said in a statement that the company has strong relationships in Ireland and the new campus would provide the firm with geographic diversification. 
The announcement has been warmly welcomed by the Department of Jobs, Enterprise and Innovation, which is supporting the project through IDA Ireland.
Minister Richard Bruton said in a statement that it was a huge boost for the Irish economy, particularly in Co Meath, and further validates Ireland's position as a leading global location for biotechnology manufacturing and R&D.
"Ireland is an attractive location for many industries, but for the life sciences and biotechnology sectors in particular," said Martin Shanahan, CEO of the IDA.
"These are sectors in which we excel and we are very pleased that Shire is building on its existing presence here with the development of a new campus at Piercetown, Co Meath," he added. 
In 2008 Shire moved its tax base from the UK to Ireland in order to reduce its tax bill. 
In 2014 a planned merger with AbbVie was called off after the US government clamped down on so-called tax inversions, where one company takes over another so that it can pay tax in that company's lower tax location.
 Three months ago, Shire agreed to buy US based maker of rare disease treatments, Baxalta, for $32 billion.