For the past year or two we've been led to believe by experts that smartphone screen sizes were going in just one direction – bigger, writes RTÉ's Science & Technology Correspondent Will Goodbody.
Apparently, most people liked having more "real estate" to watch movies, send emails, play games on etc.
And the marketing hype was borne out in products, with the previous norm of 4-inch screens giving way to 5-inch or even 6-inch devices, or phablets.
But like all good trends, once it is just becoming firmly established, it is time to reverse it.
Apple clearly thinks it is now time to at least revive the option of a smaller screen handset.
After moving away from 4-inch screens with the iPhone 6, 6 Plus, 6S and 6S Plus, it is now backtracking with its new iPhone SE.
It's also made it less expensive than the bigger screen models, in an effort to widen the market appeal.
The result is a phone that looks very similar to the 5 and 5S (it uses the same chassis) but performs nearly as well as an iPhone 6S – but at a lower price.
DESIGN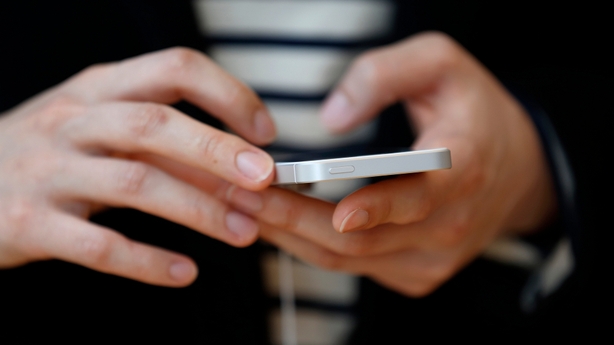 Apple says it has taken "a beloved design, and reinvented it from the inside out".
In reality that means it has taken an old design to save money, and re-engineered the insides to make it better.
So what you get with the SE is essentially the iPhone 5/5S body in aluminium with chamfered edges and a choice of either silver, space gray, gold and rose gold metallic finish.
The buttons are all more or less in the same positions.
It's light, feels comfortable in the hand, and appears just as good as it did three years ago.
Read my review of the new smaller iPhone SE which has just hit the market here - https://t.co/tI0YLqW9m8https://t.co/qsO67znJdh

— Will Goodbody (@willgoodbody) April 6, 2016
It is hard to escape the reality though that the look is now rather dated.
But if you can live with that, you won't look back.
For me, it's actually quite refreshing to use a smaller phone again.
Everything is within easy reach, and there is none of that repetitive strain feeling you get at the end of a heavy day of stretching your thumb to use a larger device.
DISPLAY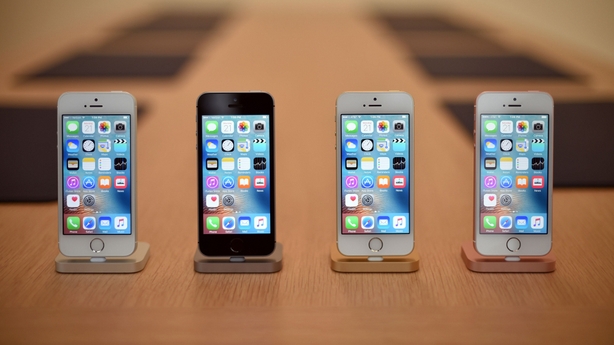 What is perhaps surprising though is that Apple hasn't bothered to do anything with the display.
It remains the same Retina LED backlit Multi Touch 1136x640 pixel screen that the iPhone 5 had.
And being an older generation screen means, of course, the 3D Touch feature of the iPhone 6S isn't available.
To be fair though, it is still a very good screen, which you would expect.
It's responsive, sharp, bright and all round perfectly adequate.
But nonetheless, screen technology has moved on since 2013 when the iPhone 5 was launched.
It's strange the SE doesn't reflect this.
HARDWARE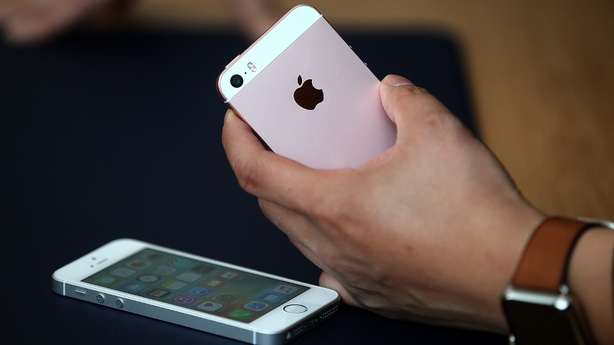 One massive difference from the iPhone 5 spec sheet, however, is that the SE carries the same hardware as the iPhone 6S.
It is powered by the A9 chipset, and 2GB RAM, which together pack the punch users of the iPhone 6S will have become accustomed to.
It also has the same M9 motion coprocessor, which powers the sensors, low-power functionality and always-on Siri virtual assistant, as well as three times the graphics power of the 5S.
Together it all makes for a little phone with a big engine.
Performance is pretty much flawless no matter what kind of pressure the handset is put under.
It is lacking a little in the storage department – with just two options, 16GB and 64GB.
And of course Apple's continued unwillingness to go down the route of microSD storage means there is no way, other than the cloud, to expand that.
CAMERA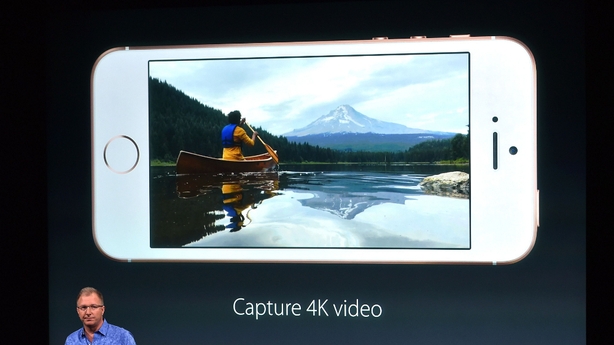 Another feature carried over from the iPhone 6S is the 12MP iSight camera with True Tone flash.
It's already won plaudits for being among the best smartphone cameras out there.
And squeezing it into a smaller shell doesn't diminish the quality.
The combination of advanced pixel technology, Focus Pixels feature for fast autofocus, and image signal processor for noise reduction, makes for sharp and richly coloured pictures.
The camera also uses tone mapping technology, which divides the picture into sections and applies different colour tones to each area as required.
Live Photos – the feature which captures a second or two of video before and after each still – is also included on the SE, and there is improved white balance and face detection.
It shoots up to 4K video, although the display you have to watch it back on isn't up to the same spec.
The phone interface is the same one that users familiar with iOS will know well – with the usual range of modes, like Slo-Mo and Time-Lapse.
It all amounts to a very respectable and more-than-adequate main camera experience.
The front-facing camera is a mere 1.2MP, and has a Retina Flash – enough to get the selfie job done.
BATTERY
The battery on the iPhone SE is slightly bigger (1,624mAh) than the power pack in the iPhone 5S (1,560mAh) and bigger again than the unit in the 5 (1,440mAh).
But with more efficient power consumption in the hardware, and the addition of the coprocessor, it performs really well.
I've been using it for several days now, and have found that on the whole there is still around a third of the tank left by the end of a moderate to heavy day of use.
That should be good enough for most.
OTHER FEATURES
The SE also has a Touch ID fingerprint sensor – not the one from the 6S, but it is pretty quick and accurate nonetheless.
It would be even more useful if we had Apple Pay in Ireland, which we still don't.
It also boasts faster wireless than the 5S (up to 150Mbps over 4G and 433Mbps on Wi-fi) and supports more LTE bands too – up to 19 in total.
CONCLUSION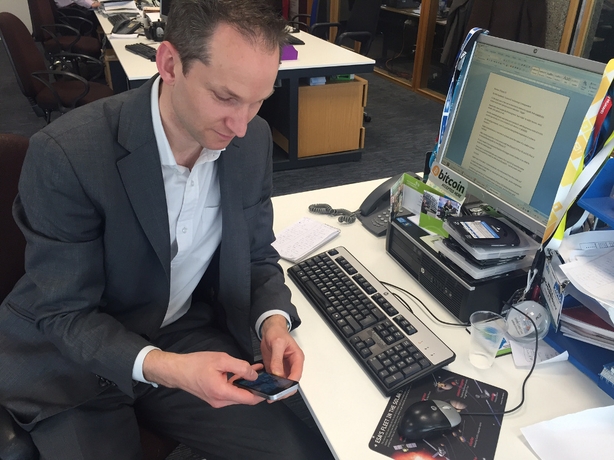 There are many positive things to be said about the iPhone SE.
It's powerful, it looks fine, it has a very solid camera and the battery life is more than respectable.
There are some drawbacks too.
An upgrade to the design and the display technology would have been welcome and the absence of a 32GB and 128GB storage option will be a limiting factor for some.
The big deciding factor for many, however, will be the size and the price.
Clearly there are many people out there who prefer smaller rather than larger smartphones.
And as 4-inch handsets go, it is hard to look past the spec and performance of the iPhone SE.
So the big question then is, at a starting price of €499 SIM free (16GB), can you afford it?