Bookies chain Paddy Power has reported a 24% increase in revenue to €1.09 billion - a new record high - for 2015 as the company saw double digit growth across all of its online and retail divisions.
Paddy Power said its operating profits rose by 10% to €180m, while its dividend per share rose by 18% to 180 cent from 152 cent in 2014.
Meanwhile, Betfair, with which the company has just completed a merger, saw 21% growth in revenue last year
Its revenue rose to £138m, mainly driven by 51% growth in its sportsbook stakes and improved football results. EBITDA for the year rose by 10% to £26m.
Breon Corcoran, the chief executive of the newly merged firm, said the deal created one of the world's largest online betting and gaming companies with enlarged scale, enhanced capability and distinctive complementary brands. 
"These results show that both businesses entered this merger on the back of strong trading momentum," the CEO said.
He said the integration of the two businesses is progressing well and they looked forward to capitalising on the opportunity to drive future profitable growth.
"The new financial year has started well for Paddy Power Betfair. The revenue growth momentum has continued and trading across the group is in line with our expectation," Mr Corcoran added.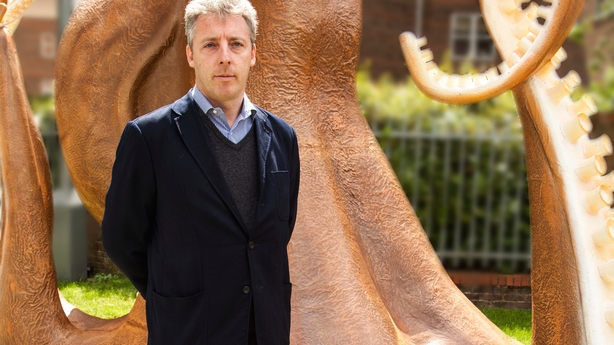 Paddy Power said that its sportsbook amounts staked rose by 23% to €8.646 billion during the year. 
The company said its Irish retail division saw a 10% increase in operating profits to reach €20.3m, as the division contributed 13% of overall operating profits. The increase was driven by strong revenue growth and new shop openings. 
Irish like-for-like revenue rose by 11% and amounts staked increased by 6%. The improved performance came on the back of an improving Irish economy and new regulations allowing betting shops to open every evening all year round. 
Paddy Power said its online division, excluding Australia, reported operating profits of €72.9m as it contributed 41% of overall group profit.
And its online Australian division saw operating profits of €79.5m, up 52% on 2014 and representing 44% of group profit.
Meanwhile its UK retail division, which makes up 11% of group profit, reported operating profits of €23.4m, up 31% on the 2014 figures.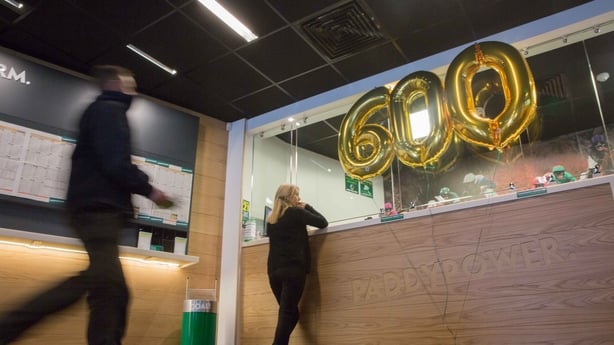 During the year, the company opened a net 34 new shops and last week opened in 600th shop - in Kimmage in Dublin. 
Shares in Paddy Power Betfair closed 2.03% lower in Dublin trade today.