AIB has reported higher pre-tax profits for last year as it clawed back more money put aside for bad loans, cut costs and made a better margin on increased new lending.
The bank reported a pre-tax profit of €1.9bn for last year, an increase of 72% on the previous year.
The 2015 profit figure includes a write-back of €925m that had previously been set aside for impairments. 
This compares to a net write-back of €185m the previous year and AIB said the increase reflected the improving economic conditions and progress on debt restructuring. 
The bank said the level of impaired loans on its books stood at €13.1bn by the end of the year, a decrease of €9.1bn on the 2014 figure.
AIB said it was still working hard to secure satisfactory outcomes for its customers who are in arrears.
"We expect to maintain this momentum for the year ahead by which time the quantum of impaired loans will reduce to more normalised levels," the bank said.
AIB also added it is cooperating with the Central Bank's industry-wide examination regarding tracker mortgages.
It said it had identified areas where redress is relevant and "will work through the various steps associated with this review to ensure we deliver the right customer outcomes".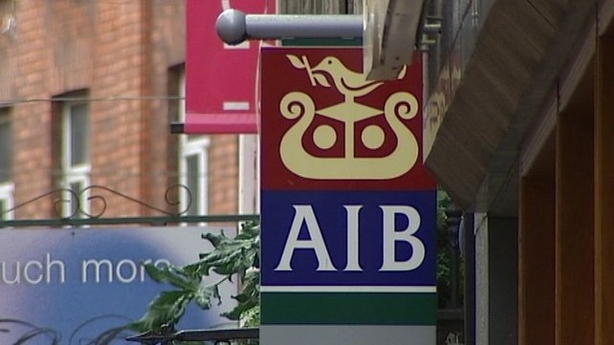 AIB has provided €105m relating to the refund of interest and other compensation amounts for customers.
In today's results statement, AIB said its operating costs had also fallen in 2015, while new lending was up 49%.
The bank said it saw €14.4bn in new lending approvals during the year, while its total operating income rose by 4% to €2.5bn.
Lending drawdowns grew by 49% to €8.7bn and AIB said that business lending accounted for 55% of new lending with demand across a broad range of sectors. 
Irish mortgage lending rose by 32%, while personal loans rose by 40%. In its UK business, drawdowns were up 60%.
The bank said its customer deposits remained stable at €63.4bn last year, down €0.6bn on 2014.
Shares in the bank closed down 6.82%in Dublin trade today.
"There can be no doubt that the group's financial performance has confirmed our transition from a work-in-progress to a fully-functioning sustainable well-capitalised bank," commented AIB's chief executive Bernard Byrne.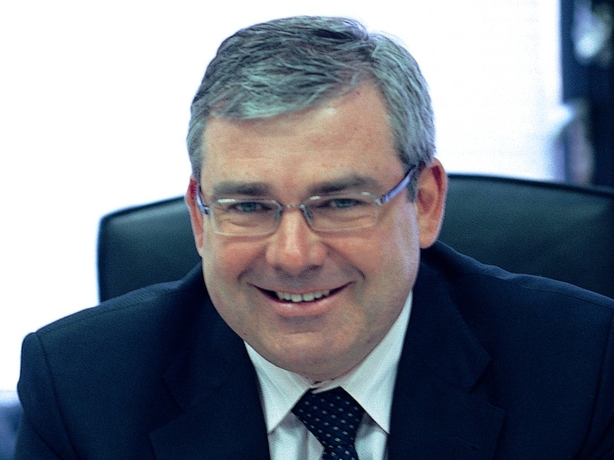 He said the bank is now well positioned to enable the State to recover its full investment of €20.8bn.
"Our strong profitability, significant increased lending, material reductions in impaired loans, normalised capital structure and significant payments to the State made 2015 a milestone year for AIB," Mr Byrne added.
AIB returned €1.7bn of capital to the State at the end of the year following the partial redemption of the 2009 preference shares. 
It also saw a share-consolidation process which resulted in a reduction in the number of ordinary shares in issue to 2.7 billion from 523.4 billion.
Its chairman, Richard Pym, said that returning in full the State's investment of €20.8bn over time is a "key ambition" of the bank.
Looking ahead, AIB said that the bank - and the country - are facing a number of macro uncertainties. 
It said the prospect of an exit by Britain from the EU is "fraught" with economic uncertainty and the full impact cannot be predicted. Global economic uncertainty and geopolitical risk may also increase volatility.
"On the domestic front, the subdued yet very competitive mortgage market represents a challenge to us, as does the prevailing low interest rate environment," it added.
Meanwhile, the AIB boss said that the bank's potential return to the stock market later this year could be affected if Britain decides to leave the European Union in a referendum in June. 
The bank said today it has made contingency plans for a Brexit.