Amazon has launched its biggest foray into the grocery retail market outside of the US with a deal in the UK to offer fresh and frozen goods to customers, in some places as quickly as under one hour, in a deal with supermarket chain Morrisons.
Enabling the online retail giant to compete with Britain's biggest supermarket stores and smallest local shops, the deal marks Amazon's latest assault on a British market, which is already buckling under the weight of fierce competition and rapid online growth.
Amazon will now add fresh and frozen products to its existing offering of packaged grocery goods, setting it up against established online rivals Tesco and Ocado in Britain's advanced online retail market.
"The advance of Amazon as a participant in UK grocery is a potential challenge to the whole trade, in time," Shore Capital retail analyst Clive Black said on Monday. "Any new entrant is, but particularly the American behemoth."
The tie-up boosted shares of Morrisons, Britain's fourth biggest supermarket, which had been a laggard in online sales.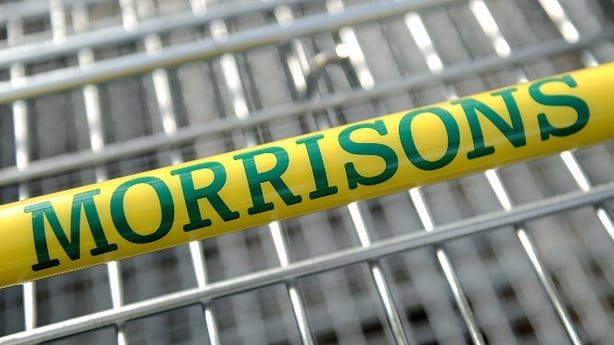 Since 2013 it has outsourced logistics for its own online food business to Ocado, a British purely online grocery retailer.
Morrisons shares rose by 5%. Those of Ocado fell 10% on fears the deal would increase competition and reduce the likelihood that Amazon could one day buy the British online firm.
Market leader Tesco's shares fell by 3%.
"Tesco could soon be about to find out what it's like to be David rather than Goliath," said Retail Vision consultant John Ibbotson.
Morrisons announced separate plans today to extend its own online grocery deliveries to the whole of the UK, in agreement with Ocado.
It will take space in a new Ocado London warehouse while Ocado will provide Morrisons with software to fulfil online orders from its own stores.
For Morrisons' rivals, the arrival in the coming months is likely to bring yet more pain to a sector which has been convulsed by fierce competition in recent years, with shoppers turning online and to discounters and convenience stores.
Amazon already immersed in grocery retail in US
Amazon launched delivery of fresh food in Seattle in 2007 and has moved to a handful of other US cities since then.
Its expansion into food in the rest of the world has focused so far just on packaged goods due to the complexity of delivering fresh and frozen products.
However, it is seen as keen to extend its food offering, just as supermarkets are increasingly competing on its home turf by selling more non-food products online.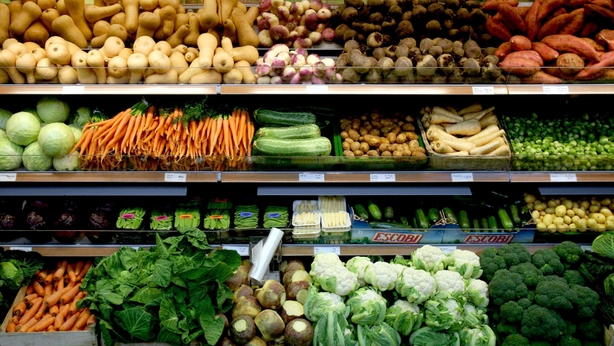 Amazon has also begun surveying UK customers about their use of restaurant delivery services, in what analysts said was likely the first step in an international expansion of a business it rolled out in the US last September.
All of Britain's big four supermarkets - market leader Tesco, Wal-Mart's Asda, Sainsbury's and Morrisons – have seen sales and profits hit as they cut prices to stem the flow of shoppers to German discounters Aldi and Lidl.
At the same time they are having to build the necessary infrastructure to meet the demand for online deliveries.
The British Retail Consortium predicted that 900,000 retail jobs could go by 2025 as the industry moves online.
The UK online grocery market is predicted to nearly double to 17.2 billion pounds in the five years to 2020, according to industry research group IGD.
Analysts at Bernstein said the deal meant Amazon could now target every part of the retail sector - from the big weekly shop to the short trip to the local store to buy bread, milk and vegetables.