FBD Holdings has reported a net loss before tax of €85m for 2015, up from the loss of just over €3m reported in 2014 after what it called an "exceptionally difficult year".
The insurance company said the loss was drive largely by claims of €96m from the previous year, but it saw a stabilisation in its business in the second half of the year.
Last year's net loss includes a structuring charge of €11m for last year. But FBD said that ongoing cost savings of €8m will be seen from the start of 2016.
Excluding exceptional items, FBD said it made a loss of €101.7m in 2015. €96.4m of this was recorded in the first half of the year and €5.3m in the second half.
FBD said that its full year average premium rate increased by 9%, but this was offset by a 9% fall in policy volumes. Its gross written premiums remained stable at €363.3m.
Net claims incurred rose to €341.3m from €252.1m, which included a full year charge of €95.8m relating to the strengthening of the previous year's reserves and an increase in the margin for uncertainty.
The company said that insurance rates "hardened" considerably last year, adding that it expects the trend to continue this year.
FBD Holdings' group chief executive Fiona Muldoon said that the cost of claims and all of the ancillary costs associated are affecting everyone in Ireland.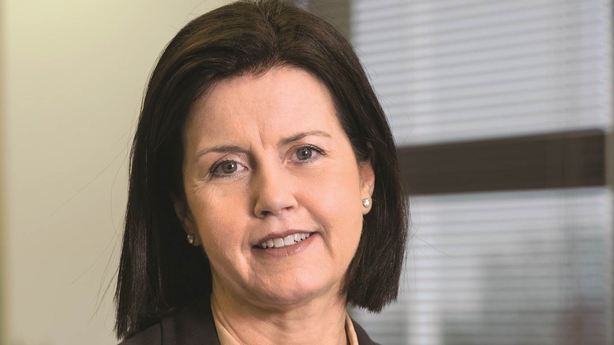 "Court award levels are at an all-time high. We will work with the industry and the government to tackle the cost of claims for the benefit of all our customers. We urge the next government to make dealing with this a priority," Ms Muldoon added.
Shares in the company closed 6.4% higher in Dublin trade today.
FBD said it had outlined in August a number of measures to strengthen its capital position - these included selling its FBD Property and Leisure, overhauling the legacy staff pension scheme and exploring options for raising regulatory capital in debt capital markets.
It said today that it has completed each of these steps successfully, including the sale of 50% of its property and leisure operations for €48.5m and a deal with Fairfax Financial Holdings which sees Fairfax invest €70m in the company.
Looking ahead, FBD said that despite increasing insurance premiums, industry profitability continues to be challenging and it believes that the industry will continue to be loss making for 2016, as the market as not yet increased rates sufficiently to compensate for the significant deterioration in the claims environment.
The company said there is still "considerable work" to be undertaken to return the group to profitability and it said its focus on a more simplified strategy will enable it to achieve its goals.
"FBD's business model remains sound, and it has the customers, infrastructure and underwriting experience to return to profitability," it stated.
It said that for 2016, its expects the business will make a modest loss after tax.
"Although 2015 has been a very challenging year and market conditions remain difficult in an inherently cyclical industry, the board is confident that FBD is on the right path to recovery," the company concluded.