Food group Glanbia has reported a 10.6% rise in its adjusted earnings per share for 2015 on a constant currency basis.
The global nutrition company also said it expects to achieve an 8% to 10% increase in adjusted earnings per share this year.
Glanbia posted revenues of €3.667 billion last year when joint ventures are included, down 7.4%. Its earnings - before interest, tax and amortisation - stood at €310.7m, up 9%.
The company's biggest earner was its Performance Nutrition division, which produces health and fitness-focused products like protein powder. Last year that division earned the company €135.6m.
Glanbia's Global Ingredients division, which supplies cheese and other nutritional ingredients to food producers, reported lower earnings of almost €107m.
Dairy Ireland - which produces consumer brands like Avonmore and Kilmeaden cheese - also performed well last year, with earnings rising sharply due to an improvement in margins.
The company said it was recommending a final dividend of 7.22 cent per share. This brings the total dividend for the year to 12.10 cent per share, representing an increase of 10%.
Glanbia's group managing director Siobhán Talbot said that the company's results demonstrate the resilience and diversification of the Glanbia model during a difficult year for dairy markets.
"Glanbia Performance Nutrition was the main driver of earnings growth supported by Dairy Ireland which saw a recovery in performance in 2015. The outlook for 2016 is positive and we are guiding 8% to 10% growth in adjusted earnings per share, constant currency," Ms Talbot said.
The company said that its investment programme continued to underpin the development of its nutrition strategy.
It saw total capital expenditure of €123.6m last year with some of the money spent on the commissioning of a new whey production facility in Idaho and the construction of additional building capability in its plant in Chicago.
In December, the company completed a deal for the purchase of ThinkThin for €202.4m, while it also sold its investment in a Nigerian based company Nutricima for €21m.
Glanbia said that revenues at its Performance Nutrition division rose by 6.7% to €923.1m on a constant currency basis. EBITA increased by 28.3% to €135.6m and the company said that the division's growth was broadbased.
But the division's performance in non-US markets was mixed as growth in some regions was hit by challenges - especially in Brazil and Russia - due to a strong US dollar, geopolitical and macro-economic events.
Revenues at Glanbia's Global Ingredients division fell by 12.8% on a constant currency basis to €1.218 billion, while EBITA fell 11.6% to €106.6m, due to the difficult dairy markets which hit its US cheese and ingredients technologies.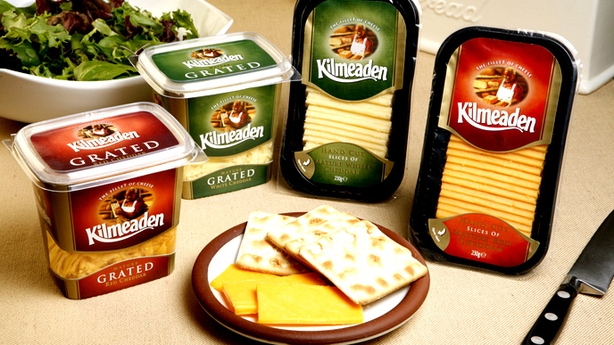 It noted that US cheese revenues fell last year due to market related pricing declines, and on average US cheese prices are down 25% year on year.
EBITA at Glanbia's Dairy Ireland division jumped by 51.6% to €28.8m on a reported basis, while revenues increased by 2.7% to 633.2m. Glanbia said that revenue growth was driven by increases in value added milk and cream sales as well as bolt-on acquisitions.
Revenue at its Joint Ventures and Associates division fell by 17.3% to €893.1m, while EBITA came in at €39.7m. The fall in revenue was mainly due to the decline in global dairy market prices during the year, and the sale of the company's interest in Nutricima.
However, this was offset by a volume increase of 4.9% due to increased throughput in Glanbia Ingredients Ireland after the abolition of EU milk quotas in April.
Glanbia Ingredients Ireland also recently announced plans for the expansion of cheddar cheese capacity at its plant in Wexford at a cost of €35m.
Shares in the company moved higher in Dublin trade this afternoon.