Building materials group Kingspan has reported a 72% jump in its trading profit for 2015, on the back of significant revenue growth.
The Co Cavan-based company posted profits of €255.9m last year, on the back of revenues of €2.77 billion - an increase of 47%.
Pre-tax profits for the year to the end of December rose to €232m from €127.5m the previous year.
Kingspan said it saw a strong performance in the UK and US markets, while the two large acquisitions it made last year were performing ahead of expectations.
The company announced a final dividend per share of 17 cent, which brings the total dividend for the year up by 54% to 25 cent. 
Gene Murtagh, the company's chief executive, said the figures marked a record performance for the group in 2015 and a strong start to 2016. 
"The two major acquisitions completed last year have performed ahead of our expectations, with Joris Ide and Vicwest significantly expanding our presence in Continental Europe and North America respectively," Mr Murtagh said.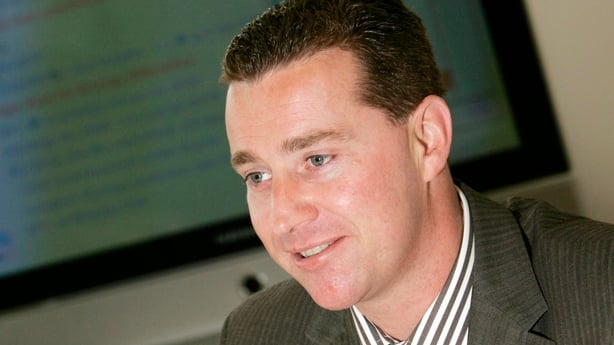 "Our confidence in the long-term prospects of the business, supported by our conservative balance sheet, has underpinned a decision to increase the total dividend for the year by 54%," he added.
The company said today that it saw strong organic growth in all of its major businesses in the UK, North America, Turkey and the Middle East, which more than offset the "more challenging experience" in some of its European and Australian markets.
Turnover in its Insulated panels division rose by 60% to €1.776 billion, while trading profit jumped 85% to €165.2m. Kingspan noted that sales volumes in the UK were at their strongest level for a number of years.
Irish sales volumes grew by just over 10%, which reflected the continuing economic recovery as well as the growing investment in industry by  both indigenous and international companies. "2016 is likely to see this pattern improve further," the company stated.
In its Insulation Boards division, turnover rose by 39% to €662.8m while trading profits rose by 54% to €61.3m.  The Netherlands remains the division's largest single market in Europe and "notable" growth was seen during the year. 
But the markets in Belgium and France were weaker and are expected to remain challenging for the foreseeable future.
Meanwhile, 2015 was a year of "great progress" for the insulation boards business in the UK, but its Australian operations saw challenging conditions, especially in the early part of the year.
In Ireland, growth in general building activity delivered strong growth last year and this momentum has continued into 2016. "Housing starts, in particular, remain relatively constrained and at a time of acute supply shortage, we expect gradual and prolonged growth in this segment," the company stated.
Kingspan said that turnover in its Environmental division grew by 8% to €159m while trading profit soared over 500% to 481m after the division underwent a deep restructuring process.
The company said it expects this momentum to continue and for the business to develop an increasing international dimension progressively.
Trading profits at its Access Floors division rose by 17% to €21.3m while turnover increased by 13% to €175.9m. The company said that the US office market starts remained very subdued during the year and are forecast at similar levels for this year. 
However, Kingspan said its UK business gained momentum and with London office vacancy rates now at 4%, this pattern is expected to continue - at least during the current year.
Shares in Kingspan were higher in Dublin trade this afternoon.