Federal Reserve Chair Janet Yellen has said that it is too early to fully understand the impact on US economic growth of the turmoil in global markets.
Asked in a Senate hearing if the United States could be facing recession amid the global downturn, Ms Yellen downplayed the chance of a contraction in the economy.
She said the Fed is "absolutely" taking into consideration in its policy deliberations the risks from economic problems in other countries and regions.
However, she said, "it's premature to make a judgment" on the impact of market turbulence.
Ms Yellen reiterated her statement from a House of Representatives hearing yesterday that US economic growth faces rising risk from tighter financial conditions domestically and the broad weakness in the global economy and attendant market volatility.
But she also stuck to her view that the US economy would continue to grow moderately despite the current weak patch based on persistent strength in the domestic jobs market.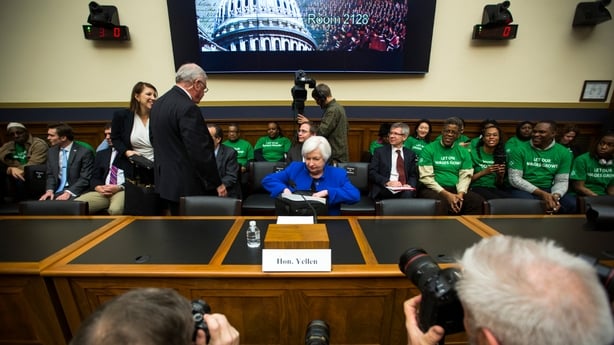 She also said, amid sharp selling of bank shares in the US and markets abroad, that US banks remain financially strong.
She said she believed the steps taken to force US banks to strengthen their capital foundations since the 2008 financial crisis "have had very substantial payoffs."
"So I do think we have a strong banking system and we've seen marked improvement."