European shares surged today after investors saw the US Federal Reserve's move to raise interest rates for the first time in nearly a decade as a sign of confidence in the world's biggest economy.
Asian markets also closed with strong gains in earlier trade.
The Fed made clear that the 25-basis point rate hike was a tentative beginning to a "gradual" tightening cycle, and that in deciding its next move it would put a premium on monitoring inflation, which remains mired below target. 
Analysts said that with the Fed out of the way and only a couple of trading sessions left before Christmas, a traditional end-year rally could begin. 
But they added that new year will once again prove to be quite volatile as markets will start to anticipate the next rate hike.
The Fed's policy statement noted the "considerable improvement" in the US labour market, where the unemployment rate has fallen to 5%. 
It also added that policymakers were "reasonably confident" inflation will rise over the medium term to the Fed's 2% objective.
Meanwhile, the dollar extended its gains today after the Fed's decision to lift US interest rates last night. The move ended months of market uncertainty and reflected the central bank's growing confidence in the world's top economy.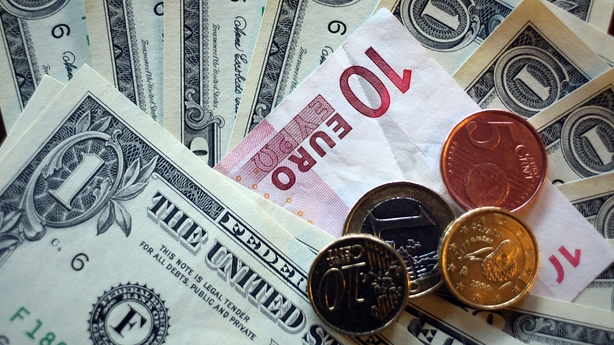 The bank raised its key federal funds rate to 0.25-0.5%, and modestly boosted its view of the economy. 
Fed chair Janet Yellen said the decision "recognises the considerable progress that has been made toward restoring jobs, raising incomes, and easing the economic hardship of millions of Americans". 
Rates were cut to near-zero in 2008 by the Fed as part of a drive to fend off the effects of the global financial crisis as it tore into the US economy, scything jobs and sending world stocks into freefall.
The bank now sees US growth picking up pace to 2.4% next year despite a slowdown in most other world economies, particularly China, and also stressed future rate hikes would be "gradual", forecasting 100 basis points over 2016. 
The dollar has been rising for months on expectations of the latest move, as higher rates offered investors the prospect of better returns on dollar-denominated assets. 
The euro weakened against the dollar to $1.0855 from $1.0911 in New York and $1.0936 in Tokyo before the announcement. Sterling, the Swiss Franc and Australian dollar were lower against the US unit. 
Emerging currencies including the Singapore dollar, South Korean won, Malaysian ringgit and Thai baht also lost ground and analysts said the greenback may still have room to rise with the pace of subsequent Fed rate hikes next year not fully priced in. 
Expectations for further monetary easing measures by the Bank of Japan and European Central Bank were also likely to weigh on the euro and yen, they said.