Apple has reported the largest single quarter profit in corporate history, but is predicting the first ever decline in iPhone sales later this year.
The California-based technology giant posted a profit for the quarter ending December 26 of $18.4 billion, having sold 74.8 million iPhones in the three-month period.
However, there was iPhone sales growth of just 0.4%, the slowest rate in the history of the Apple smartphone, and a huge drop compared to the 46% growth in sales in the same quarter last year.
Despite the slowdown in iPhone sales, Apple's performance was still enough to break the profit record set this time last year, with sales up 56% on the last quarter too.
Apple chief Tim Cook said: "Our team delivered Apple's biggest quarter ever, thanks to the world's most innovative products and all-time record sales of iPhone, Apple Watch and Apple TV.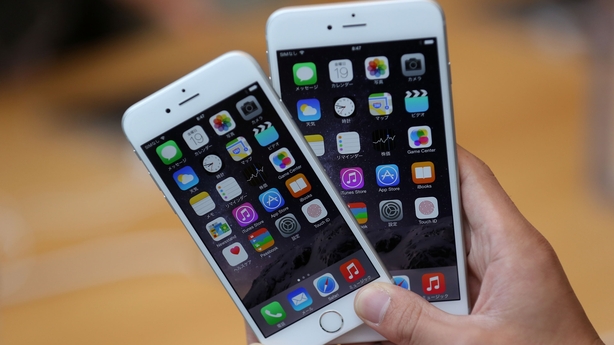 Apple sold 74.8 million iPhones in Q1, compared to 74.5 million in same period last year. Sales growth has slowed as expected.

— Will Goodbody (@willgoodbody) January 26, 2016
"The growth of our Services business accelerated during the quarter to produce record results, and our installed base recently crossed a major milestone of one billion active devices."
All analyst eyes were also on Apple's guidance for the next quarter.
The company confirmed rumours that it would suggest a drop in revenue - offering guidance that revenue for the second quarter of 2016 would be between $50 and $53 billion down from $58 billion in the same quarter last year.
The results also revealed that Apple sold just over 16 million iPads, as well as 5.3 million Macs.
Luca Maestri, Apple's finance officer added: "Our record sales and strong margins drove all-time records for net income and EPS in spite of a very difficult macroeconomic environment.
"We generated operating cash flow of $27.5 billion during the quarter, and returned over $9 billion to investors through share repurchases and dividends. We have now completed $153 billion of our $200 billion capital return programme."