A technical issue that knocked all the BBC's websites offline was the result of a cyber attack, the corporation has reported.
Visitors to sites including the BBC News website and the iPlayer service earlier today were greeted with an error message as pages failed to load.
An earlier statement put the fault down to a "technical issue", but the BBC later reported that a web attack was behind the outage.
According to BBC News, sources inside the corporation said a distributed denial of service (DDoS) attack, which aims to knock a website offline by flooding it with web traffic until it can no longer cope and crashes, was the cause of the problem.
No one has claimed responsibility for the attack.
The corporation itself has declined to offer any further comment on the incident, other than confirming there was a technical issue that had now been solved, and that the various sites were now "operating normally".
The BBC's range of sites have been targeted before - in July 2014 the iPlayer service was offline for an entire weekend after a fault developed in a database used by the on-demand TV service.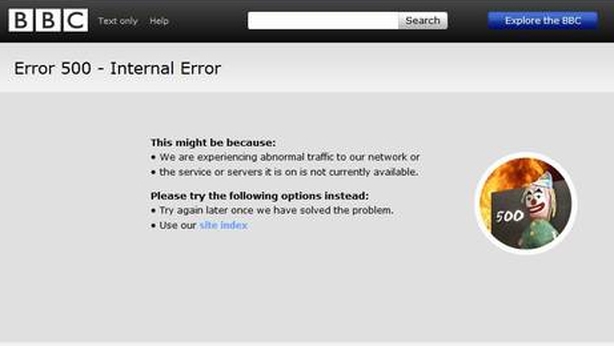 The BBC's international website BBC.com and its news app reached a readership of more than 101 million unique browsers a month earlier this year.
DDoS attacks are used to slow down or disable a network by flooding it with communication requests.