The number of daily Facebook users in Ireland has dropped by 5% in the last three months, according to a new poll.
The Ipsos MRBI's Social Networking Quarterly survey for August shows that 67% of people here who have a Facebook account use it on a daily basis - down from 72% in May.
Despite this, Mark Zuckerberg's company remains the most popular social network here with 59% of us having an account.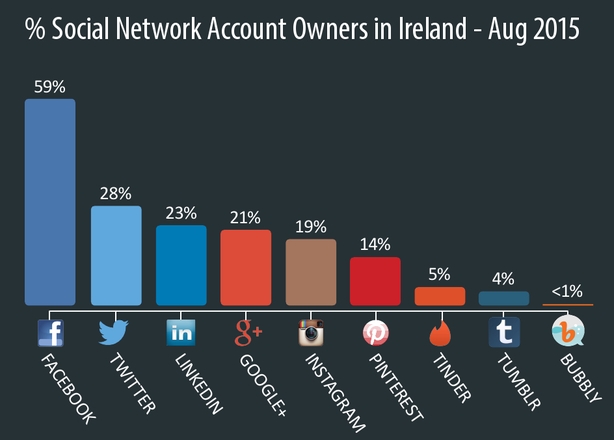 Meanwhile, Twitter is the second most popular social network here, with 28% of people holding an account, and 39% of those using the site daily.
While other social networks have a significant presence in the Irish market, there has been no major growth among any of them here in the last year.
23% of us have a LinkedIn account, 21% a Google+ account (down 3% since August 2014), while 19% of Irish people have signed up to photo-sharing site Instagram.

Visual discovery tool Pinterest has experienced the most growth here of any social networking platform, the 14% of Irish people now using the site, compared with 11% this time last year.