Hotel group Dalata has reported pre-tax profits of €2.7m for the six months to the end of June, up from €0.9m the same time last year.
The group also announced details of a share placing which is intended to raise about €160m.
The funds raised will be used to finance further hotel acquisitions, development capital expenditure on existing assets as well as new build opportunities.
Revenues for the six month period rose to €97.7m from €34.9m the previous year - an 180% increase.
The company said its results for the first half of the year reflect a business that has been "transformed" by the acquisition of nine Moran Bewley hotels in February and five additional hotels in the six month period, as well as three hotels bought in the second half of 2014.
It said that the integration of the acquired hotels is now complete and the Clayton Hotel brand has been successfully launched at ten properties across Ireland and the UK.
Dalata said it spent €523.7m on hotel aquisitions in the six month period - €452.3m on the nine Moran Bewley hotels and €71.4m on the other five hotels in both Ireland and Northern Ireland.
"Our results also reflect favourable market conditions with very strong growth in visitor arrivals in Ireland and a recovering domestic economy," commented the company's chief executive Pat McCann.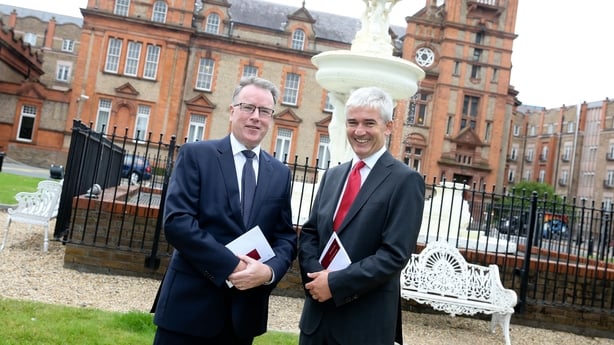 "We expect the momentum of the first half to continue and positively influence performance in the second half supported by favourable exchange rates and improving domestic consumer confidence," he added.
The company also said that its performance in the UK is expected to be boosted from the Rugby World Cup this autumn.
Mr McCann said the hotel group continues to believe that there are opportunities to expand facilities at the hotels that it has already bought, while it also sees opportunities to develop new hotels in Dublin where there has been very limited supply of new hotels in the last eight years.
Shares in the company moved higher in Dublin trade this afternoon, and closed up 3.52%.